Today, I actually have a new sewing project to share with you!
Stitch Once, Rip Twice
's latest challenge was a
Simple Top
, and I knew that I had to make something nice and breezy for this 80°F weather we have been having here!
Read on for all of the details, including how I turned a huge mishap into a fashionable detail and how this only cost me $1!
*Update* Check out everyone else's garments here!
As you remember, we had a challenge and I had a few ideas in mind when I announced it in
this post
. I kept wanting to complicate the design with all kinds of details, but I finally just settled for a really simple top!
I used Simplicity 1614 from my
pattern collection
for its breezy silhouette. I decided to go with version D's front and version A/B's back with the detail. Already getting not-so-simple...
For the fabric, I was going through my enormous fabric stash to find something breezy but not sheer.
Finally, I remembered that I had a box of articles of clothing I bought from the swap meet for $1 each with the tags still on them, even if it would make things more complicated for my simple top... But this shirt was perfect and I couldn't pass it up! Also, I am a new contributor to the
Refashion Co-op
and this would be a perfect first post for them!
This is the final garment! I love this blouse. :)
Here is a shot of the back with the buttons. Reminiscent of
my last refashion
, no?
Now, what is the deal with the pocket? I actually accidentally cut right through the fabric while taking the blouse apart. Eek!
More
complications! There was a huge V cut over the left chest, so I decided to add a pocket after I patched it up. Actually, part of me wants to make the pocket a contrasting black fabric instead, which I may revisit later.
I used my rolled hem foot for the teeny-tiny hems!
One minor detail that came about from the small amount of fabric that I had to work with. A little section at the underarm that basically includes part of the original sleeve and a seam. It's almost like a detail on purpose, but it's not perfectly done. As long as no one stares at my underarm area, I'm okay!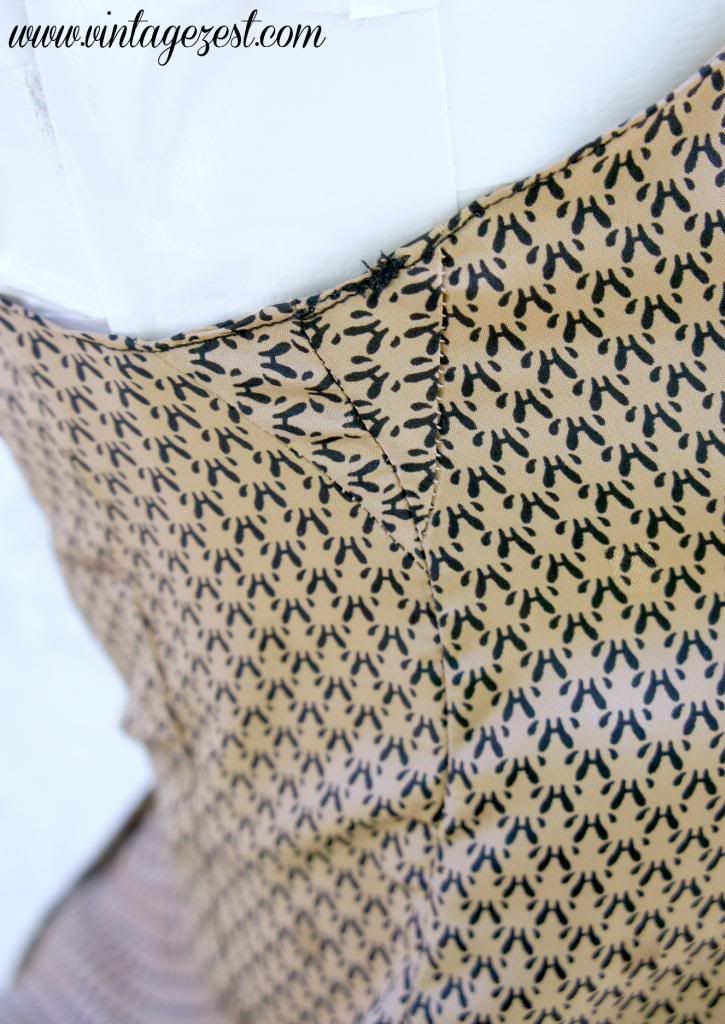 Also, for the back detail, I decided to "borrow" the original cuff and the buttons, so it would have an extra bit of detail. This is one of my more favorite details and I did not even have to use my buttonhole foot!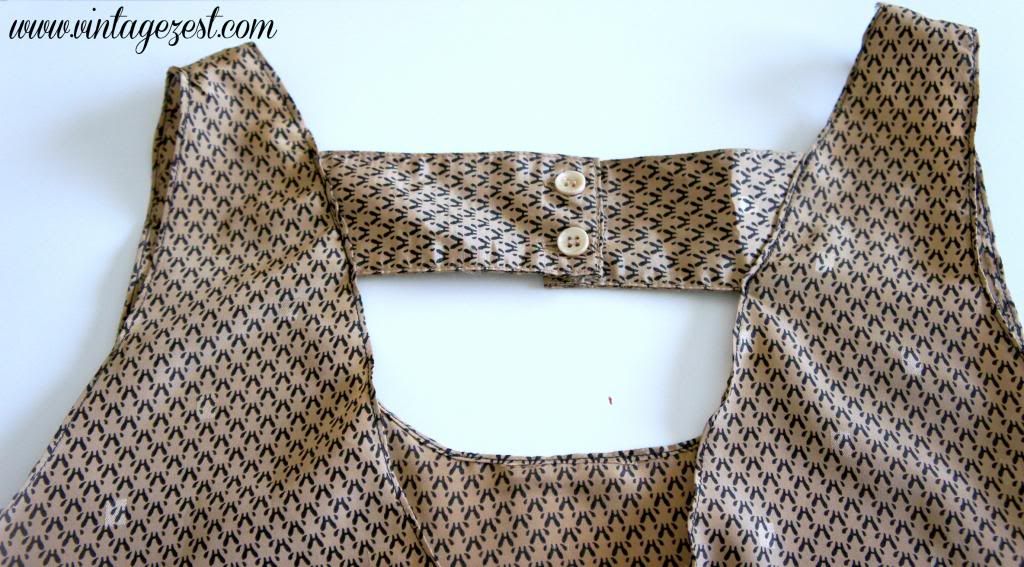 Yay! Another challenge down, and next week I'm going to share the rest of the group's projects. They're rolling in on the Facebook page, and I can't wait to share them with you!
Lastly, a question for you: Do I keep the pocket I have or trade it in for a contrasting black fabric?