On Wednesdays, I usually share a
sewing projec
t or
craft
, but I have been sitting on two MAJOR pieces of information for a bit of time... Seriously, it is life-changing news and I have been so antsy to share with you all that I just could not wait!
Now for those of you who follow me on
Pinterest
, you might have caught wind of at least one of the announcements. I recently reorganized my boards because they were getting pretty disorganized and added some titles, see?
Also, I added a few more boards to each category, but I'm still in the process of moving all of my older pins to the appropriate categories.
But back to the exciting news! You might have guessed from some of the changes I made to my Pinterest boards, one of the items that I'm announcing today...
If you have been following for some time, you might have seen some posts (
here
,
here
,
here
, and
here
) from last summer where I mentioned that my guy and I have been house hunting for some time. Well, there will be no more house hunting because...
...we finally found a house!!!
Now, this is actually a new development, so the moving process plus any decorating projects that I have in mind will be on hold until July. I can't wait! That explains why there are way more "Home" themed boards on my
Pinterest
page!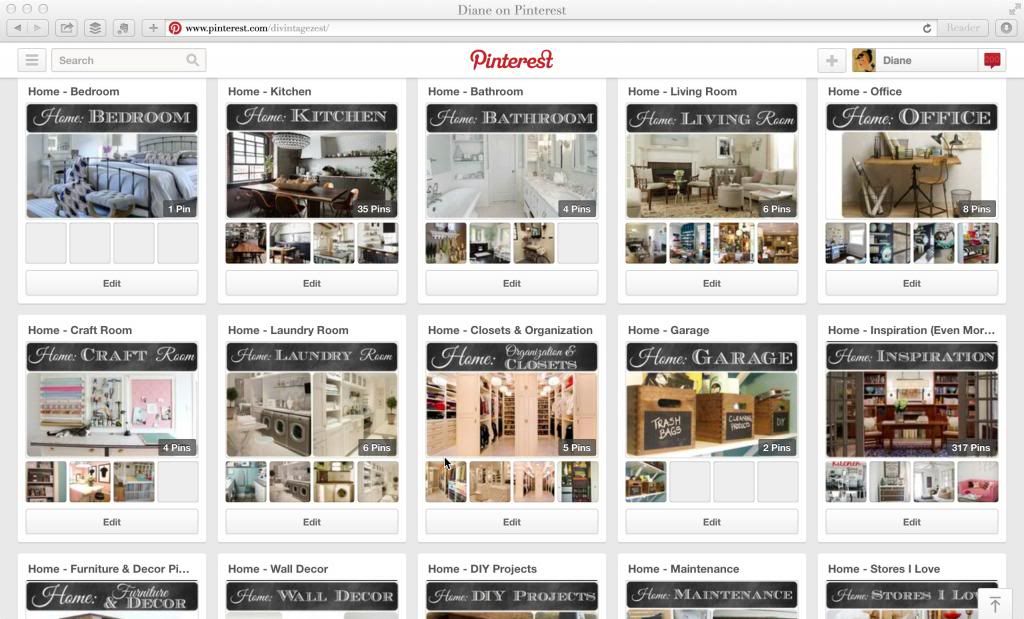 Now, the second announcement is actually not my own, but it is still exciting and life-changing nonetheless, and I get to be a part of it! Well what is it?
My sister is getting married!
Yes, she got engaged this weekend, and I am so happy for her! I'm excited to be her maid of honor and help her plan! Even though she doesn't DIY nearly as much as I do, she loves the idea of making a few personal touches ourselves. Yay!
So, there will eventually be a few projects that I will be doing for her big day, but those won't be for some time because they are looking into dates for next fall. In the meantime, it will be all about the idea collecting. So fun!
********************
Anyways, not to be bragging or anything, but I just know that so much of my excitement is going to spill over onto the blog from time to time. :) Besides, I just know that you gals will have so many great ideas, if you are willing to share!
In the meantime, any suggestions for home or wedding planning websites? We're all ready and raring to go!