For some reason, I completely forgot last week to include my late night Thursday dinner with my friend, so we'll have to do a mini-rewind for that!
Otherwise, it was a pretty relaxed weekend because I have been completely busy with all of my work, classes, and more.  Whew!
Precap:
Eats: Amor Y Tacos, Frostbites Crepes & Frozen Delights
Activities: Woodworking, Furniture shopping
Amor Y Tacos
After one of my evening classes, I met up with one of my gal pals to try out
Amor Y Tacos
nearby.  What a great find!  As you can guess, it is a Mexican restaurant, but the dishes are extremely inventive and interesting.
My dish was the Doritos Chilaquiles, and you can see even more on
The Episodic Eater
here
!  Check out the decor, I mean it's pretty awesome!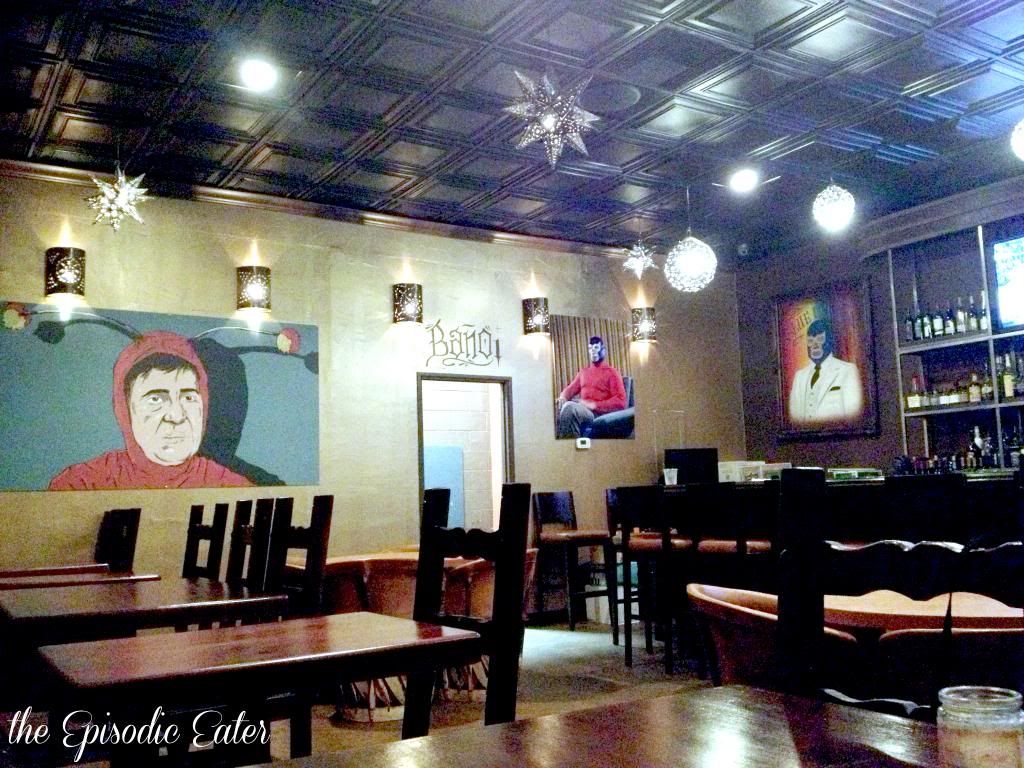 Afterwards, we had some sweet treats from
Frostbites Crepes & Frozen Delights
.  This looks pretty normal, but you wouldn't believe the flavor combinations they have!  Here are the ones we tried, but there were other amazing flavors like Flintstones Push Pop, Almond Joy, and Sour Gummy Worm.  Yum!  Find out which flavors we tried on
The Episodic Eater
.  You'll be surprised!  :)
Now back to this week!  This is my very first woodworking project, and although we are done with it in class, I am about to do some work on it at home.  I'm still trying to decide, but I'll figure it out eventually.  :)