I have been eating melons,
blending melons
,
buying melons
, and
cutting melons
like crazy! I usually precut a whole melon and eat it over the next few days. We were out of melon and I was busy, so my guy wanted instructions on how to cut a melon.
Well, he thought it was going to be hard, but when he found out it was so easy, he thought it would be a good idea to make a post for everyone who has never cracked into one of these on their own. I have my own method, which is super fast and easy enough for a beginner to master.
What You Will Need
Your melon
A cutting board or mat that will not slip
A large knife
Medium to large spoon
Optional: Garbage bowl, for easy clean-up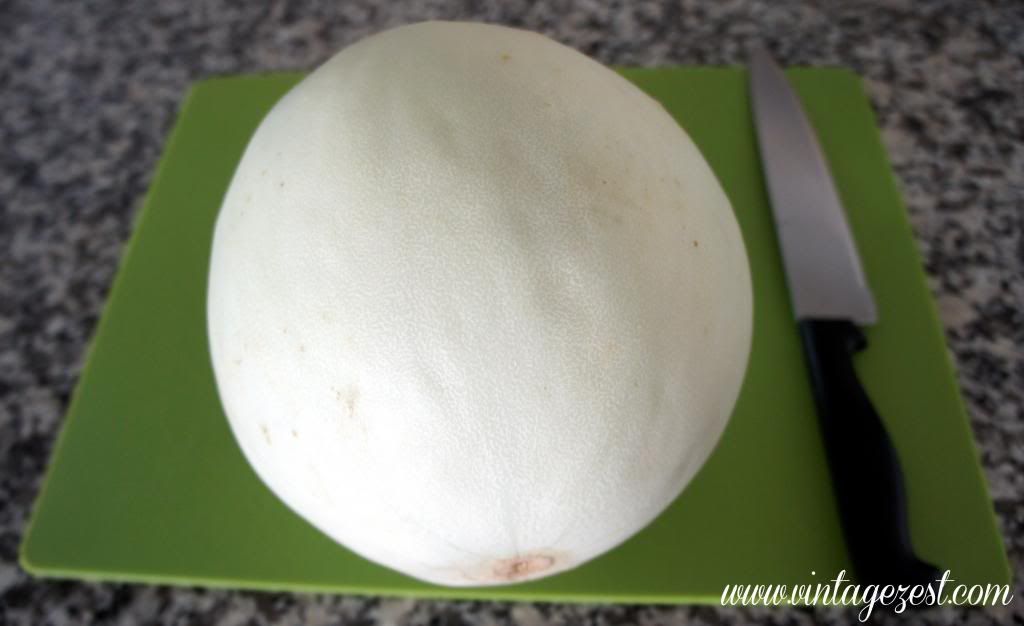 1. Try to position the melon on the cutting board so it is not too "wobbly" before you cut into it.
2. Cut through the melon through the little knot at the bottom. It will slide in fairly easily and just lean into the knife with your body weight over it to slice through easier.
3. Scoop out the seeds making sure to not scoop away much of the flesh. Throw them into your garbage bowl.
4. Repeat for the other half.
5. Cut the melon into wedges. You can cut it like this, which my mom prefers or...
...this, which I prefer because it is more stable. Depending on the size of the melon, you can cut it into 4, 6, or 8 wedges.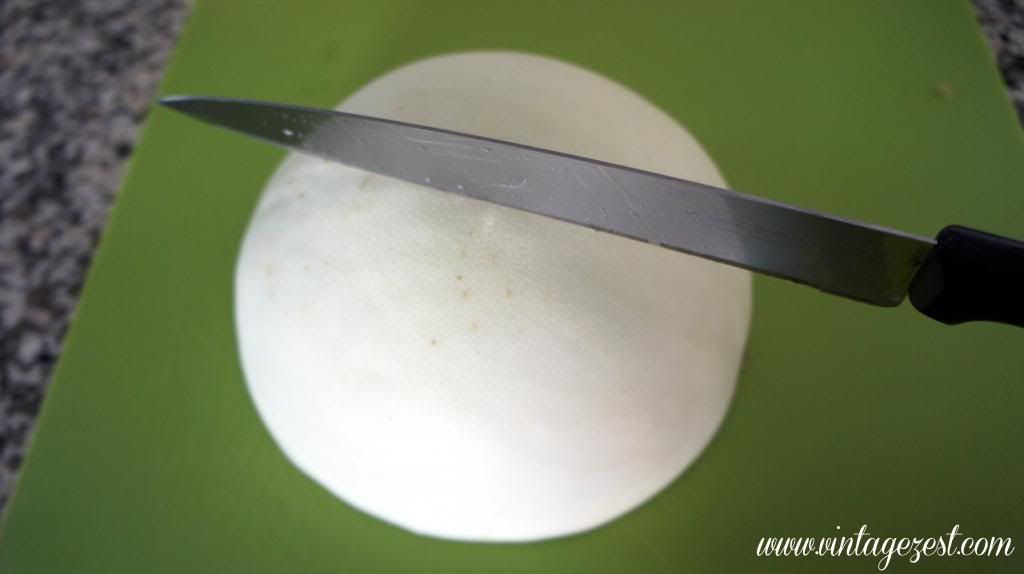 You will end up with these nice little slices!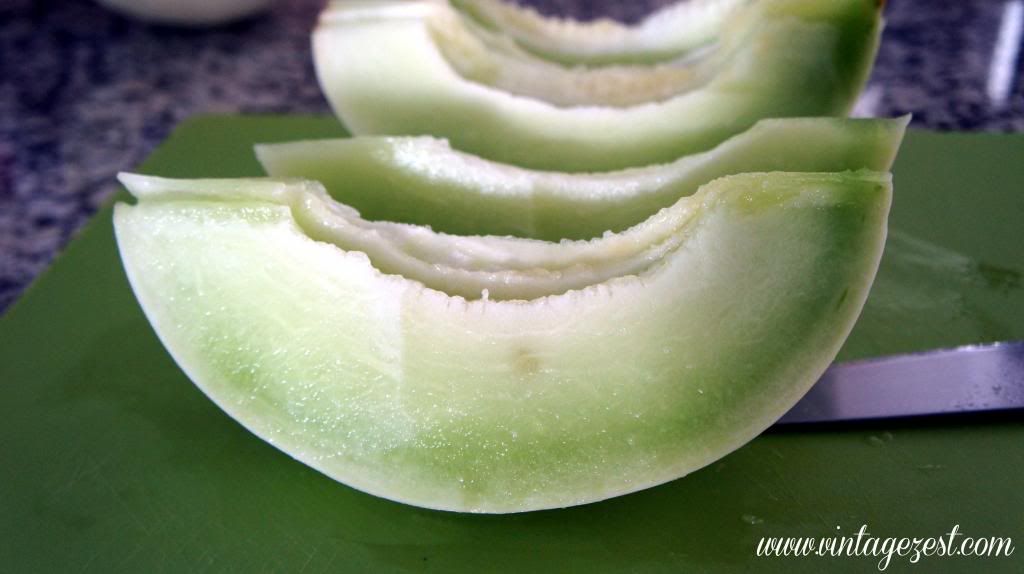 6. Cut down into the wedges, but not through the rind.
7. Take the knife and "filet" the flesh from the rind. You can flatten out the wedge so it is easier to cut. I find it easier and safer to wiggle the knife back and forth slowly instead of yanking it across the length of the wedge. Be careful!
8. All the pieces will fall off nicely, and then just repeat for the remaining wedges!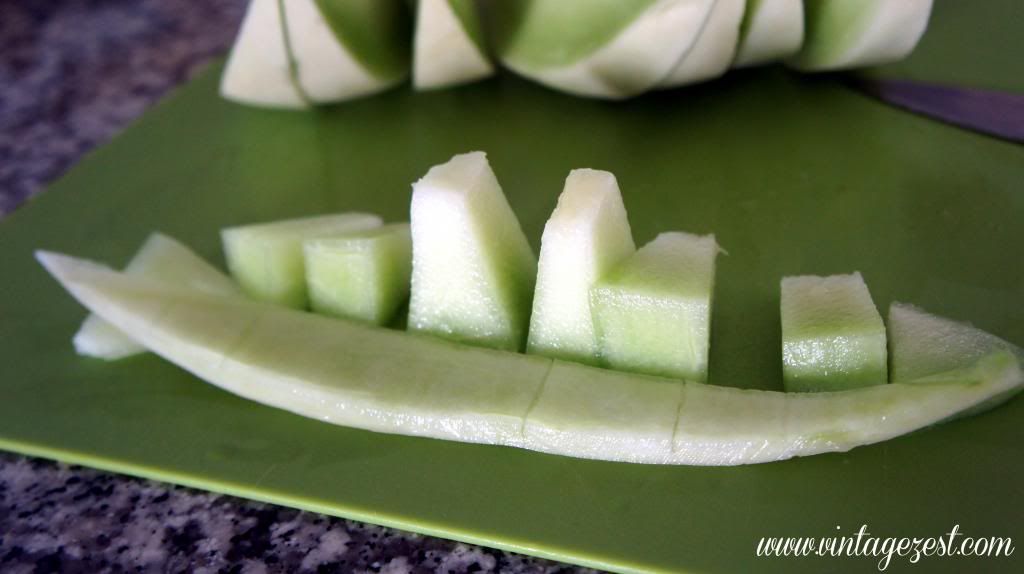 That's it, and just enjoy your fruit!
Since this was all new to my guy, I figured that a few of you might find this helpful or you can send it to someone else who might be able to benefit from knowing how to slice a melon up quick and easy!
Do you have a different method or any additional tips? I would love to know!