This weekend, we had a bunch of fun things to do and I tried three new restaurants for the first time. Triple fun!
Precap:
Sights: Registering for my sister's wedding with a not-so-fun moment
On Saturday, we went to a beautiful restaurant called
Cucina Enoteca
to meet up with some of my guy's high school friends. It was very inspiring for the future garden!
We ordered this amazing pizza. Just delicious! I seriously can't pick out what the best dish of the day was, and if you want to see the whole meal along with gorgeous tablescape inspiration, click on over to
The Episodic Eater
!
I was inspired by someone's delicious grilled cheese, so we hit up
The Grilled Cheese Spot
on the way back. It was the restaurant that I actually wanted to go to when we went to
Izalco
a couple of weeks back. Boy, was it worth the wait!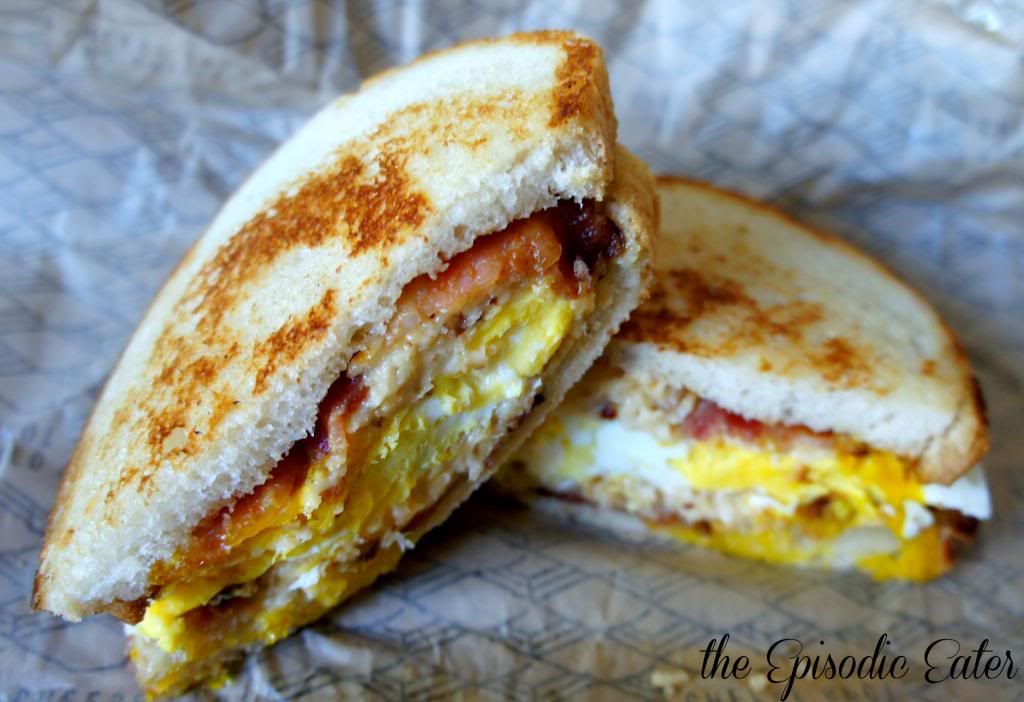 Omg, I just had to throw in this second picture before you head over to The Episodic Eater to see
everything
. Major deliciousness.
On Sunday, we went to Santa Monica to visit with my sister while she registered at Williams-Sonoma. It was a pretty small location, so not everything that they wanted was in stock and they were disappointed that they didn't have the chance to scan too many items. Still, they had fun! On the complete other hand, my guy was asking one of the employees a questions about the coffee machine they were demoing and if they had it in stock. She flatly said, "No. It's $2,000." Seriously, the lady was rude. My guy generously gave her the benefit of the doubt and asked her some details about the machine, to which she replied, "You know, I'm really busy and I'm trying to get ready to close up. I have a lot to do." Well excuuuuuse me! You know, we were here to help my sister register for thousands of dollars of items and you can't be nice to us for a minute? Some people, right? It's a good thing I wasn't a part of the conversation or I would have been
far
more direct with the lady. As she showed all of us out, she acted pleasant as a peach in front of my sister, which irritated me to no end. I didn't mention a thing to my sister to spoil her day, but for sure, I am
not
registering at Williams-Sonoma in the future.
For dinner, we went to
Cafe Gratitude
, a 100% organic, vegan restaurant. Before that scares you off, let me tell you it was
fantastic
. I was expecting
some
out there food, but you have to see all of the dishes we ordered!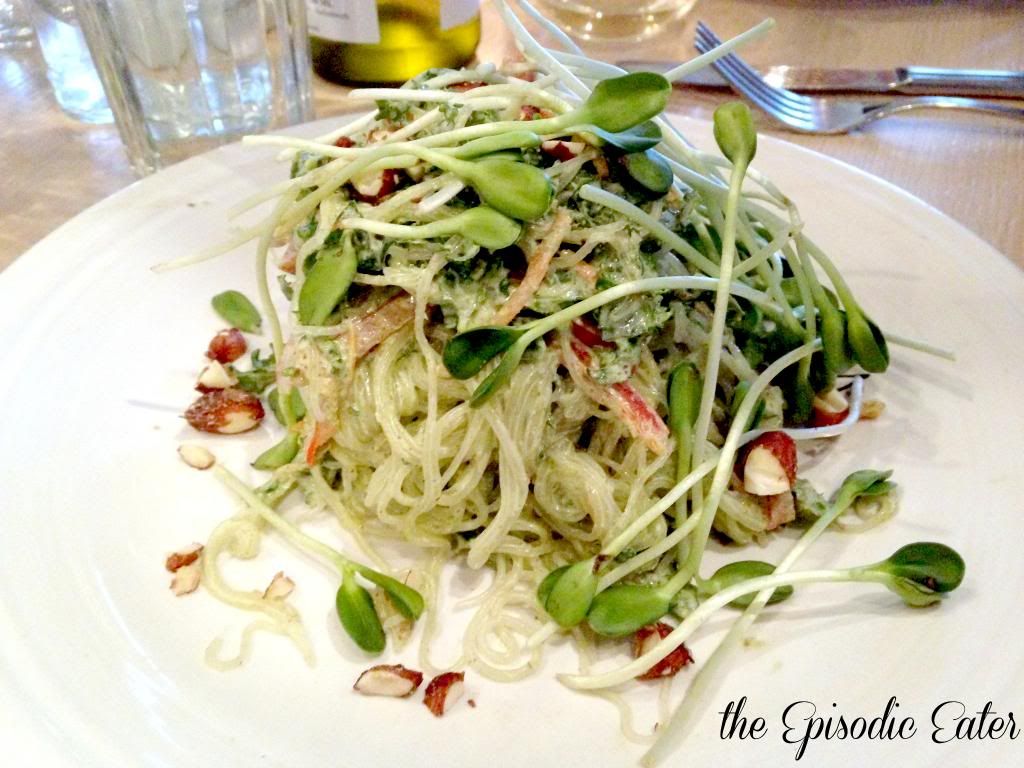 This was the burger, which I think looks like pastrami, but remember it is entirely vegan. Pop on over to
The Episodic Eater
to see our favorite dishes like the amazing miso and maple-glazed Brussels sprouts and an
incredible
strawberry meringue dessert. Delicious and nutritious!
This was a fun weekend! Hopefully I get a chance to do more creative things next week. :)
Do you have anything fun planned for this weekend?