For this week's Shop Small Saturday Showcase feature, I am so happy to introduce
Paper Pastries
! I first met Margaret at
Patchwork Long Beach
, and I am so excited to show you just a sampling of her
beautiful
items! I had a hard time selecting just a few, so you will see a bunch of collages of the pretty customized stationery, stamps, art prints, washi tape, and more pretty presents!
Also, just in time for Valentine's Day (and honestly just to stock up), Margaret is offering a
special deal
for Vintage Zest readers. Woo hoo! Stay tuned for that at the bottom of the post, but first to the interview!
********************
Tell me a little bit about yourself!
Hi, I'm Margaret Haas and I run Paper Pastries, a small stationery studio based in north San Diego county. I make stationery and rubber stamps.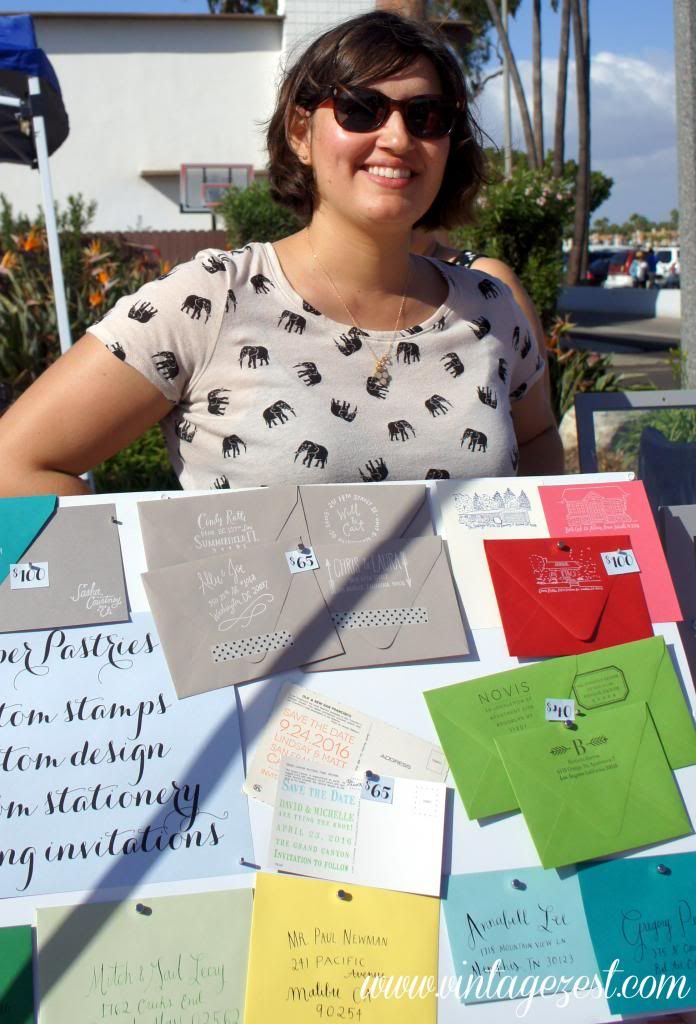 Where did the name of your store come from?
My husband (then boyfriend) Tony came up with it. It's named after my two favorite things.
Why did you start making goods for Paper Pastries?
My dream was always to have my own stationery business. It was 2009, I was a college graduate and I couldn't find a job. My good friend Jessica comissioned me to make her a personal stationery set. Then friends and family wanted their own, it grew from there.
What is your favorite item?
When I moved down here from LA, I was very lonely. I didn't know anyone in the area, and my husband was at work all day, every day.
I signed up for a local art class and made
this print
(see below)
. It's my favorite item because it reminds me that I'm capable of changing a situation that I don't like. I didn't like working all day by myself, and not having any human interaction. So, I found this art class and it made me being here fun.
It was carved and printed by hand.
What is your most popular item?
Without a doubt, the
home state return address stamp
(see below)
.
It has been featured on so many blogs and it's all over pinterest. Right before the holidays, it was featured in
Sunset magazine
. That feature made this my best year yet.
Where do you get the inspiration for your work?
My sister, her husband, and my husband are all part of the Paper Pastries team. Whenever I'm thinking about introducing a new product, I talk it over with them and see how they react. Some ideas never make it past an email, while others are into production the next day because the team is so excited about it. When I go through 20 pages of the same design, I know it's going to be great when I'm finally finished with it.
My design process/creativity definitely comes in waves. When I used to attend craft fairs regularly, I would use those as "due dates" for new products. Now, it's more organic. When I see that my shop is a little stale, I have a team meeting and we discuss new products. The best way to get out of a creative rut is get away from work. Go get a cup of coffee with a friend, go window shopping, take a walk. I find that clearing my head leaves me feeling inspired and motivated to work.
I also love vintage design, the colors and simplicity of them. A search on flickr will yield great results.
What makes your store unique?
All of my designs start with paper. I am by no means a graphic designer, I'm more a pencil designer :)
I like that hand drawn element to my designs.
I also am a stationery designer that is obsessed with stationery. I have 13 pen pals all over the world and am always sending mail to my friends and family. Let's keep the post office alive!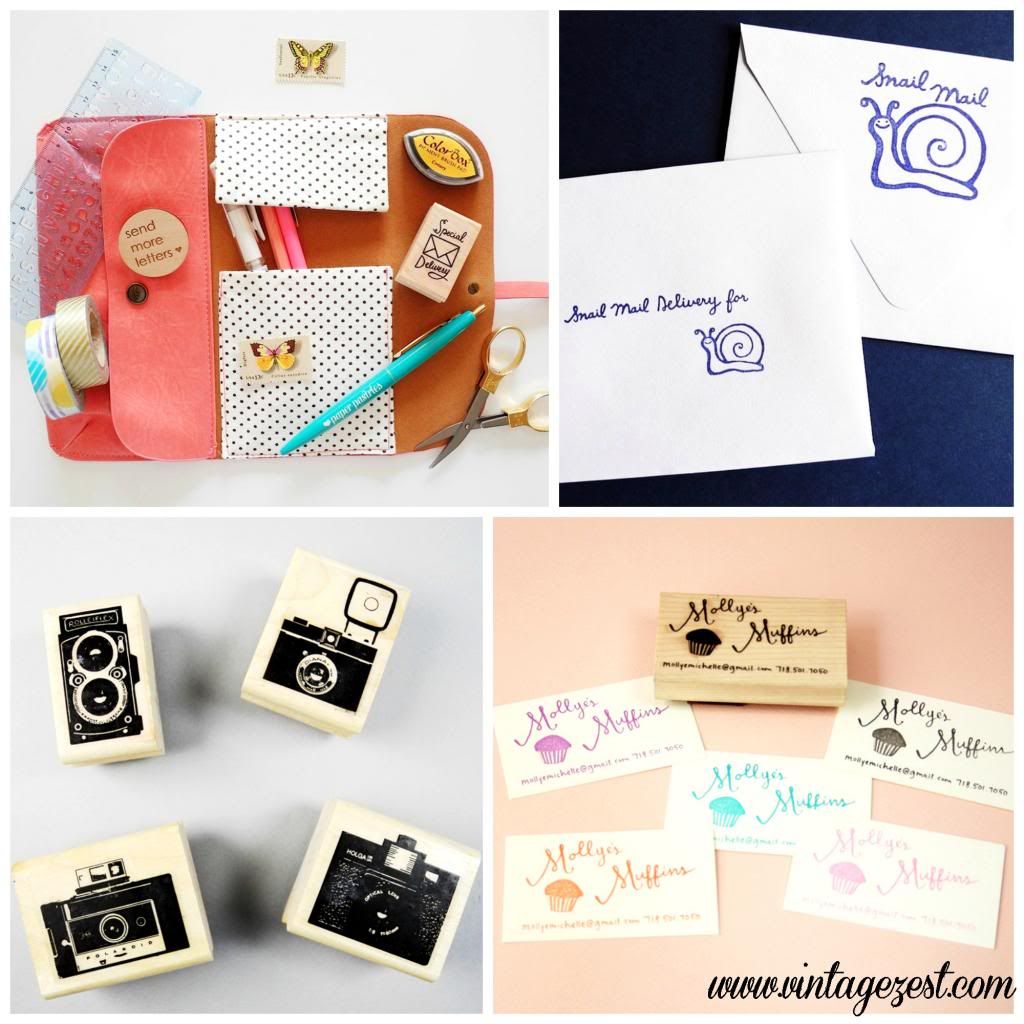 What is the toughest part about making your goods/your artistic process?
It's pretty sad when I see another small shop take too much inspiration from my designs. Sometimes it's just a blatant rip off.
We should be helping each other, not trying to hurt each other.
Do you take custom orders?
Yes, I accept custom orders. Most of my custom orders is calligraphy work for weddings. If you're interested in getting calligraphy done for your wedding or event, I suggest starting 2 months before you'd like it ready.
Where can I see more of your work and buy a gift?
Website:
http://paperpastries.bigcartel.com/
Blog:
http://paperpastries.blogspot.com/
Twitter:
@PaperPastries
Pinterest:
PaperPastries
Instagram:
PaperPastries
Flickr:
PaperPastries
Are you going to be at any shows soon, so I can see your work in person and say hello?
I'm going to be at the
i heartsilverlake show
in LA on February 8th. (T
oday!
)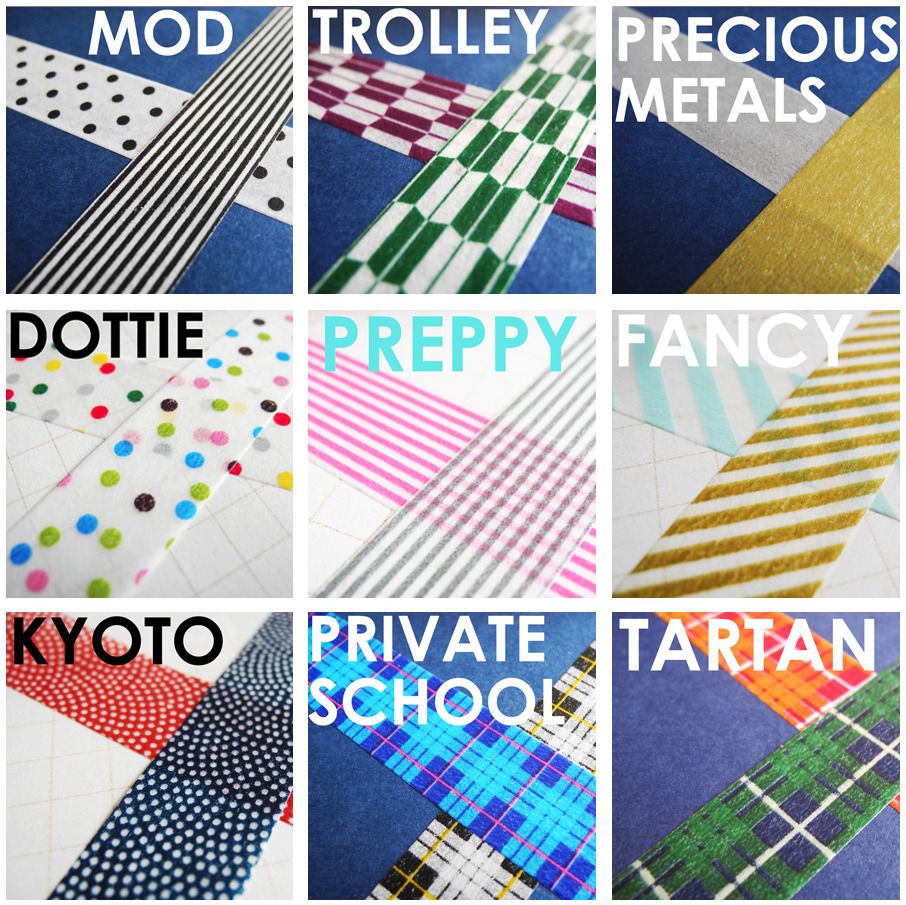 ********************
Has your appetite been whet sufficiently to buy some of these Paper Pastries? I know mine has! I am giddy to give you a promo code, so you can get even more of these pretty items. Only until February 14th (jump on it now!), Margaret is giving my readers
15% off any order
by entering the code VINTAGEZEST. Maybe you can send me a Valentine too? ;)