It's the first Shop Small Saturday Showcase feature! I considered putting SSSS in the title, but it just sounded like a hissing balloon or snake got loose on my keyboard. :)
Originally, I wanted to start the series off with a couple of intro posts, but after speaking with the owner of
Good Mexican Girl
, we HAD to share this feature before January 6th and you'll see why below! After tasting the treats at both
Patchwork Santa Ana
and the
Etsy Mom & Pop Up at Crafted
, this was definitely a shop that needed to be featured.
When, I spoke with her about having a giveaway, she loved the idea and wanted to offer something sweet to one of my readers! Check it out after the interview. :)

********************
Tell me a little bit about yourself!
I come from a long line of talent cooks and bakers in my family. During the holidays, I always baked cookies or made chocolate truffles for friends and my mom's work colleagues to give away as gifts. My mom is the chef in the family and my abuelita and great grandmother were known for their sweet confections. I was blessed with their talents. As we celebrate our 2nd anniversary, I'm carrying on my grandmother's dream to have her own bakery.We also make cakes, cheesecakes, pies, and chocolate truffles. We specialize in making baked goods gluten-free, vegan, and vegan-gluten-free.
Where did the name of your shop come from?
The company name - Good Mexican Girl - is based on a character in my solo performance entitled Whipped! As a "good mexican girl", I grew up learning that a woman must tend to her home with love. Through the performance, I get to make fun of this but am quite serious about making tasty treats.
Why did you start making tasty treats for Good Mexican Girl?
With the encouragement of loved ones and dear friends, in 2011 I started my business on December 4 by setting up my table at the Caracol Marketplace. Good Mexican Girl is an artisanal baker and chocolatier. I prepare hand crafted items with available quality ingredients.
What is your favorite item?
Good Mexican Girl started with one cookie, the one I call "throw me a wedding shower" cookie, most popularly known as the mexican wedding cookie or russian teacake. It's buttery, nutty and just scrumptious with a hint of lemon and sweetness from the powder sugar. We now make varieties that include: lemon-lavender, chocolate chips, toffee, a vegan option, as well a vegan-gluten free and just gluten free options.
What is your most popular item?
We don't have one popular item but there are a few favorites. The rose water truffle is among our most popular chocolate confection. Other favorite cookies are our take on the chocolate chip cookie, which we call "Home Sweet Home" and the Vegan Oatmeal Cookie known as the "Cute & Lumpy". The one that is only known among friends is our Dulce de Leche Cheesecake. I only make it for special orders but it really is creamy and each bite is heavenly.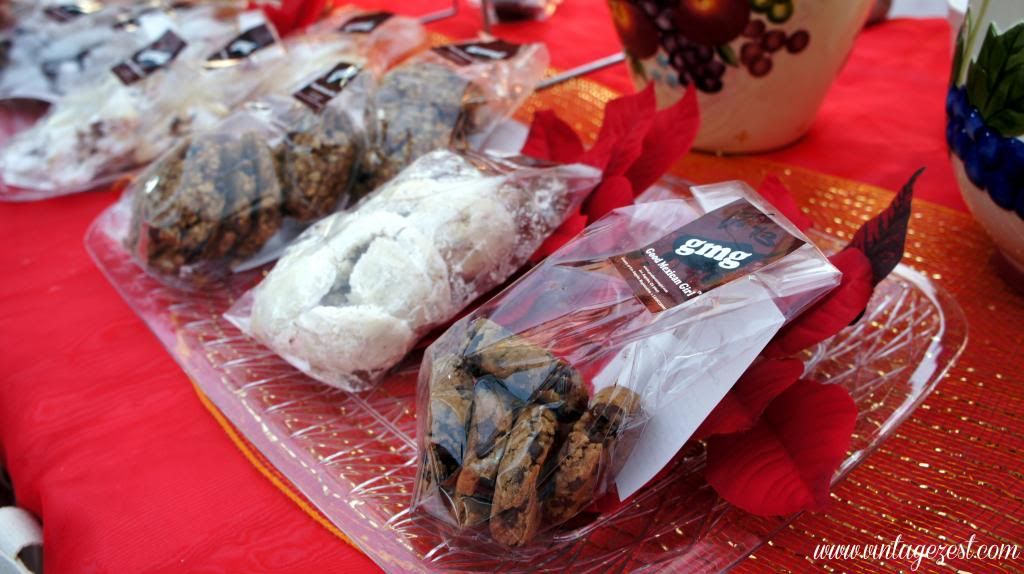 Where do you get the inspiration for your products and flavors?
Much of the inspiration comes from things that I love to eat. I also try to push myself to make edible treats that are not as familiar to our American palettes.
This is how we came up with our newest cookie "liquid gold" or our Dulce de Leche cookie. I enjoy peanut butter cookies but my loved ones don't like them. I ventured to experiment with my favorite ingredient Dulce de Leche.
What makes your products unique?
It may sound cheesy but it's the love and care we put into making our products. It's truly what Top Chef contestant Carla Hall says "I want you to taste the love"!
What is the toughest part about making your goods/the creative process?
Time. Not having enough time to play in the kitchen. Since we produce our products for the events our time is limited to production. I'm looking forward to some downtime from my daytime job to play a bit more in the kitchen. Valentine's Day is around the corner for us. We never stop creating.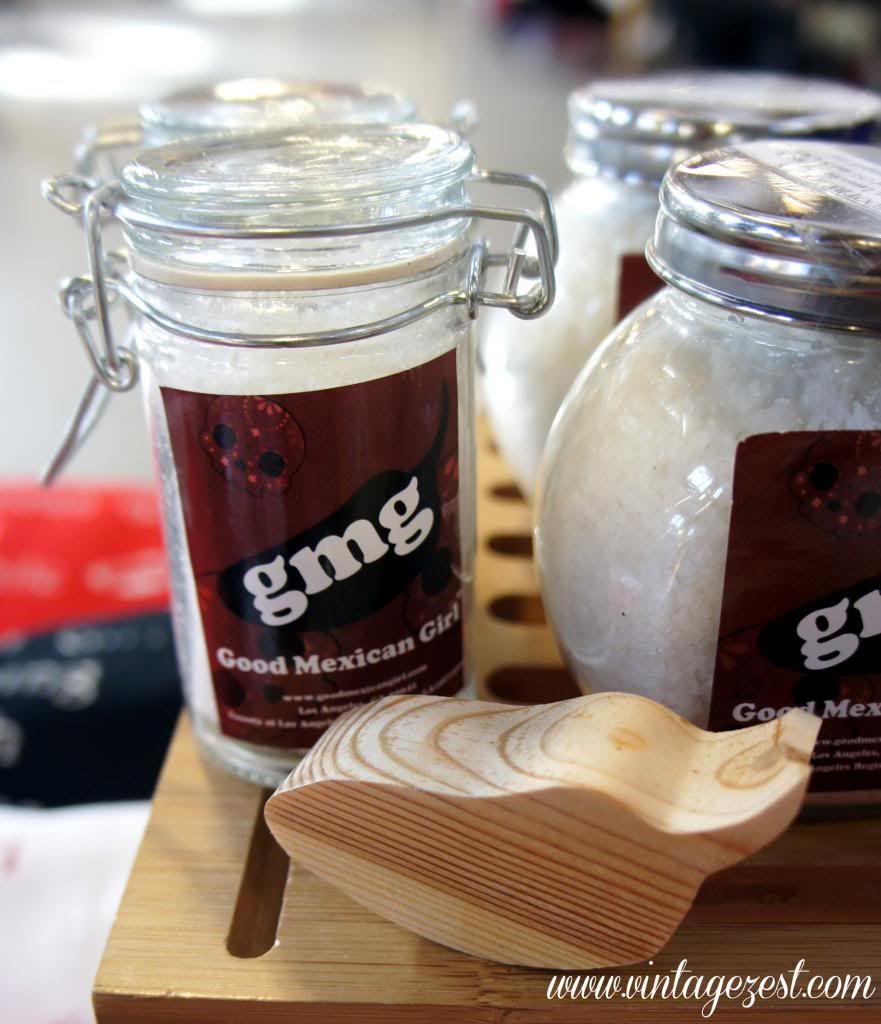 Bonus question time! What is Rosca de Reyes (see pic above)?
Rosca de Reyes is a traditional Mexican sweet bread served on January 6, the Day of the Epiphany. Good Mexican Girl makes it with a blend of regular flour and almond flour, eggs, sugar, and flavored with cinnamon, vanilla extract, almond extract & anise extract. All breads are decorated with dried fruits. We can also make each bread gluten-free, vegan, vegan-gluten-free, or wheat.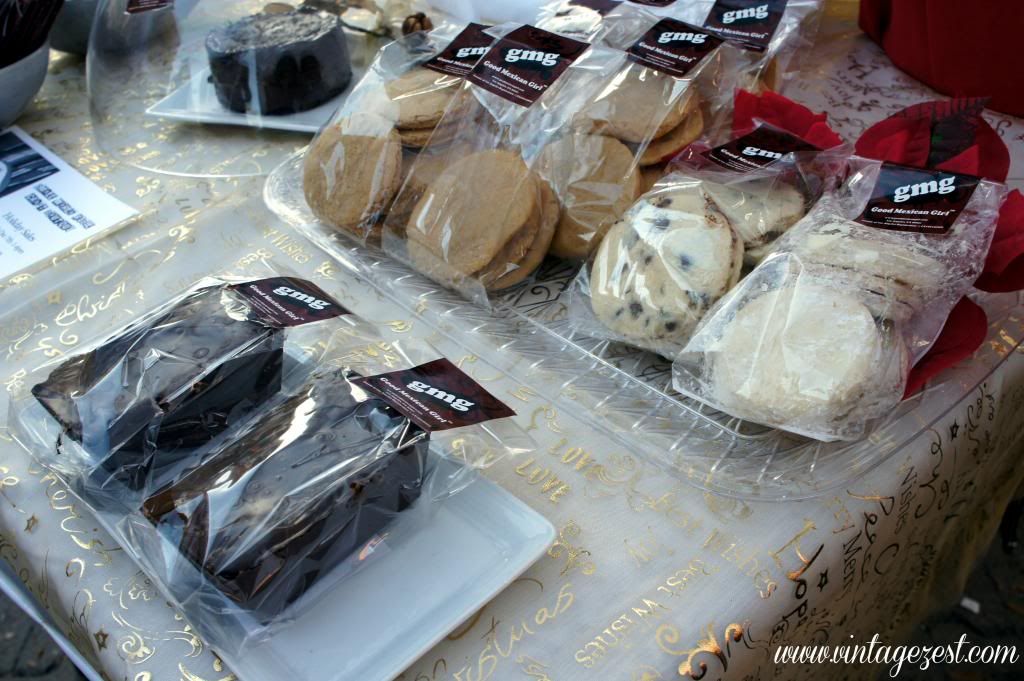 Where can I see more of your treats and buy a gift?
Store:
www.goodmexicangirl.com
Blog:
www.goodmexicangirl.tumblr.com
Facebook:
www.facebook.com/goodmexicangirl
Twitter:
@goodmexicangirl
Instagram:
@goodmexicangirl
********************
Don't these treats look absolutely divine! And I can tell you for a fact that they are so, so delicious too. :)
Just enter your information in the Rafflecopter widget below to enter to win a $10 credit to Good Mexican Girl! Please be patient because it takes some time to load.