I am really, really, really excited about this computer desktop wallpaper! Why? Well, I mentioned in
these
two
posts
that I have a new computer. Woo! Since getting it, I have been customizing absolutely everything, and I am about 95% done. Yay!
Anyways, it was January 2nd, and I realized that I still had my 2013 wallpaper up, which would not normally matter, except that I like having a calendar on my desktop background for quick reference. I was inspired by a
chalkboard calendar
, and although it is completely different, I love my final product. In fact, I think it's pretty awesome, so I'm sharing it with you all!
Scroll down to download either version, and I hope you enjoy it! :)
Now, this may be a funny thing to share with you, but I'm a little bit of a nut! I thought it would be interesting to share a couple of my past desktop wallpapers so you understand what I was looking to create.
These four desktops are ones that I used from years ago, before I learned how to photoshop. Obviously a bit vintage and retro-flavored, and super cute!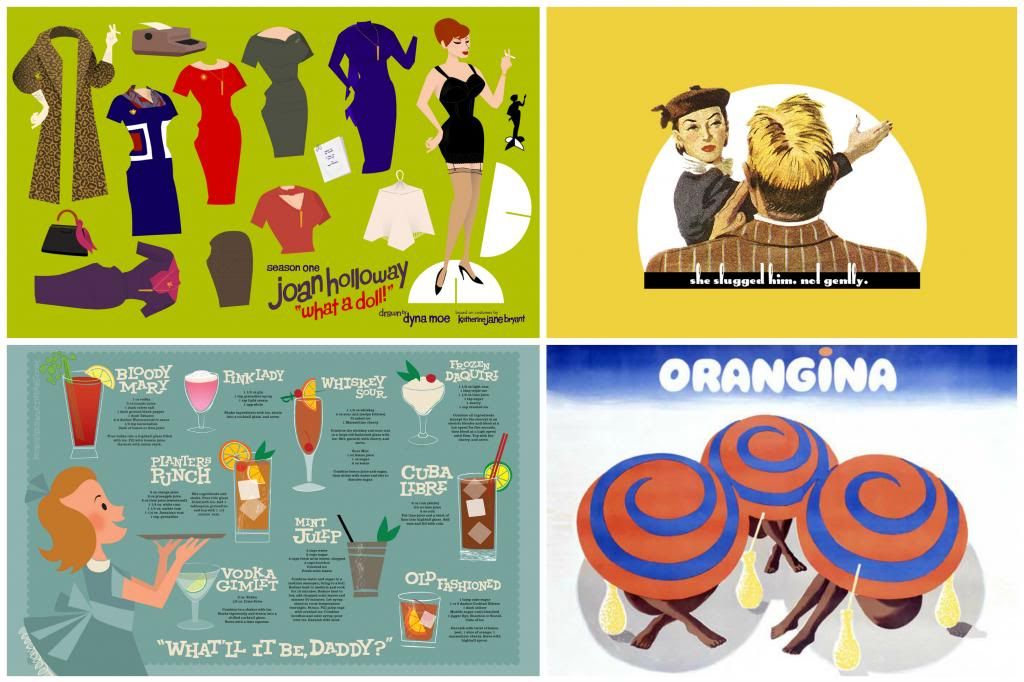 Pic 1 source
Pic 2 Source unknown: Let me know if this is your image!
Pic 3 source
Pic 4 Source unknown: Let me know if this is your image!
Then, I decided that I wanted something that would help me be more organized. The month calendar was okay, but annoying to switch up every month. That's when I ended up using a 2012 calendar that I downloaded. For 2013, I could not find a similar calendar, so I customized a more fun calendar. It was great, but there was one tweak I wanted to implement. Whenever I had a few icons on my desktop, they would end up blocking parts of the calendar. How annoying! In fact, that is why I almost considered this organizing wallpaper, which helps to sort through icons...
With all of this in mind, this is what I whipped up in Photoshop! Yay! I am loving the chalkboard look, and it is still cute and vintage-y while being practical. It makes me happy whenever I need to take a peek at the date. :)
This is the first version, which is completely centered in the screen.
Now, it is a wonderful wallpaper, but I had to shift everything slightly left and downward to make room for the icons and status bar. See, my icons on the right fit perfectly now!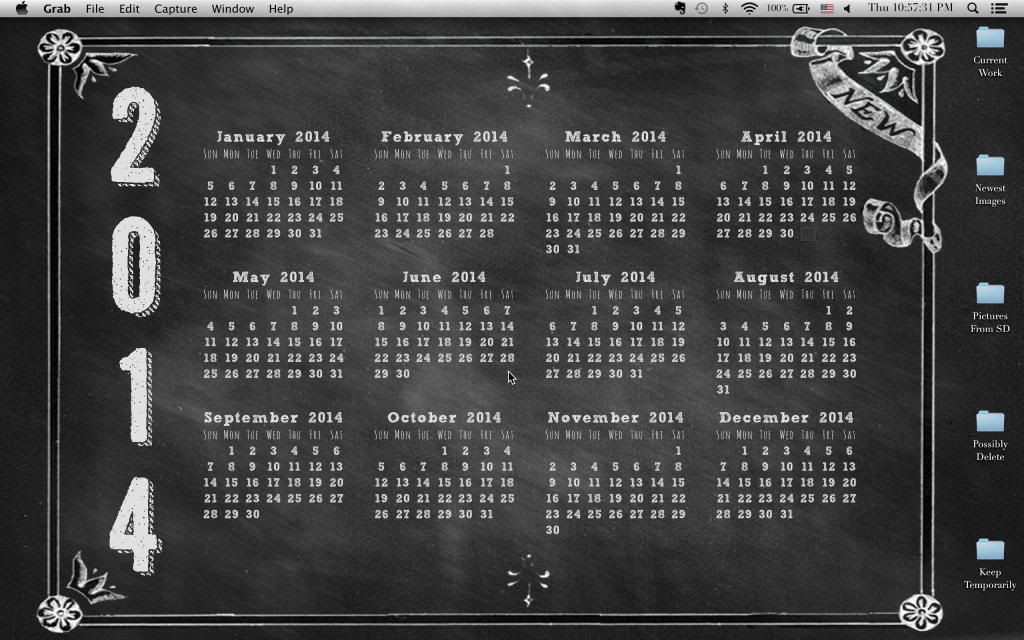 So, if you have a Mac, you may want to download version 2 below.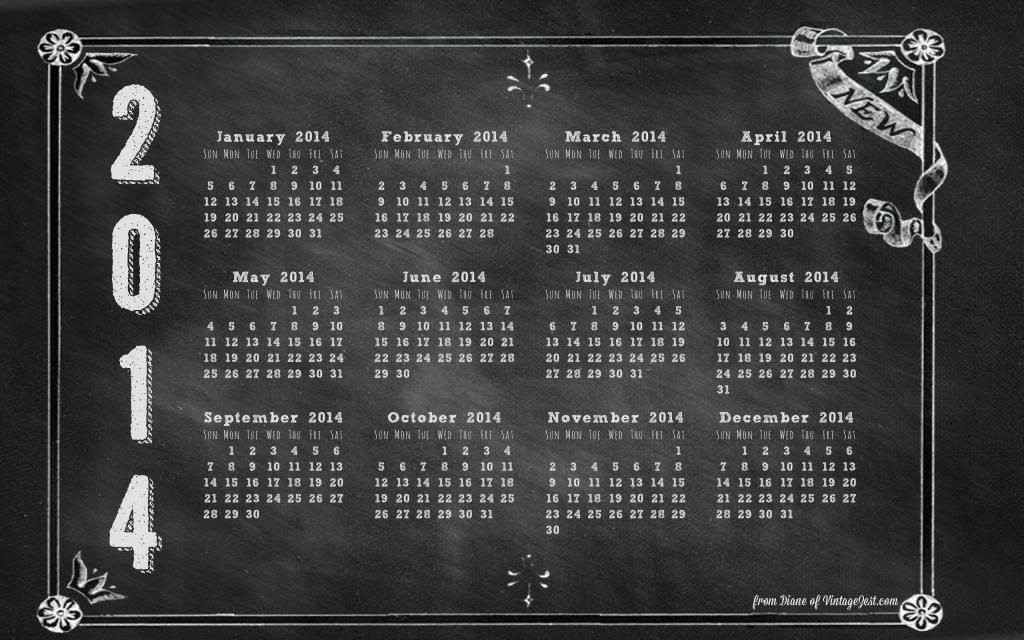 Let me know if you find this useful or if there are any tweaks that need to be made. :)