On Tuesdays, I like to share something sewing-related as you know.
Unfortunately, I haven't been able to get my sewing machine out due to jetlag and lots of work to be done. Fortunately, all of us in the
sewing group
just decided on our next challenge, which will definitely push me to get something sewn up soon!
For Summer 2013, we chose to each make a version of the pencil skirt "trend."
Yes, for some reason, the fashion gurus out there decided that pencil skirts, which I always thought was a classic piece that never went out of style, would be a trend this season. Hey, I love them so I'm not complaining!
Read on for the "rules" to participate in this challenge! Of course, we're not super strict about these because it's all for fun!
Summer 2013 Challenge "Rules"
2. Choose any fabric that you like! Any patterns, embellishments, and details are welcomed. There are no restrictions!
3. Deadline: July 1st. Like I said, we're not strict, but it would be great to share our projects with each other before it's Summer 2014!
If you'd like to join, let me know! You can read more about our Facebook group
here
. We're 20 members strong now! If you're interested in the challenge or the , you can either
e-mail me
or visit our
Facebook page
to request an invitation.
Inspiration
Here's a few examples to get the inspirational juices flowing!
Really, no fabric or color is off limits!
The styling is pretty diverse too. Anything and everything was on the runway from structured to flowy, casual to formal, or colors to monochrome. The options are endless!
As for me, I think I'm going to with Simplicity 1697, which I bought back in
February
. It's pretty similar to one of the skirts above actually!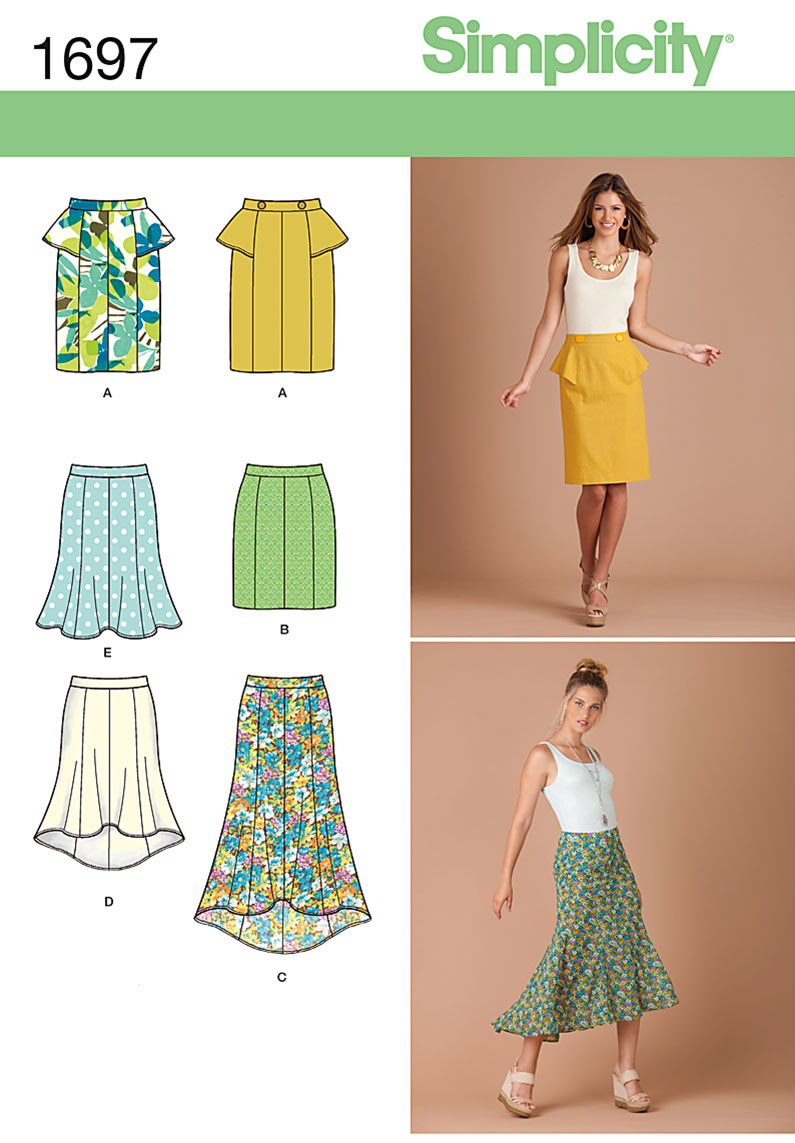 I love the yellow, so I think that I'm going with the exact some color! I'm going to share the fabric later, because I'm having issues with my camera.

Anybody else in?