I am incredibly excited to share a beautiful shop with you today for
Shop Small Saturday Showcase
feature:
Pride & Archive
! Ever since I first saw them at
Unique L.A.
I was completely impressed with the beautiful wood items they made. Now that I started my
woodworking class
, I am even
more
amazed because I can appreciate how dazzling their designs and creations are.
Not only did the wonderful Summer and Mason give me the chance to interview them, they are giving two wonderful prizes to my readers! But first, be prepared to be wowed by the beautiful creations of Pride & Archive. Enjoy!
********************
Tell me a little bit about yourself!
We both started Pride & Archive together after already doing our own sculptural work. The idea was to work collaboratively in this project but also venture into a less defined realm between art and design, including, objects that can be both functional and not entirely functional at the same time.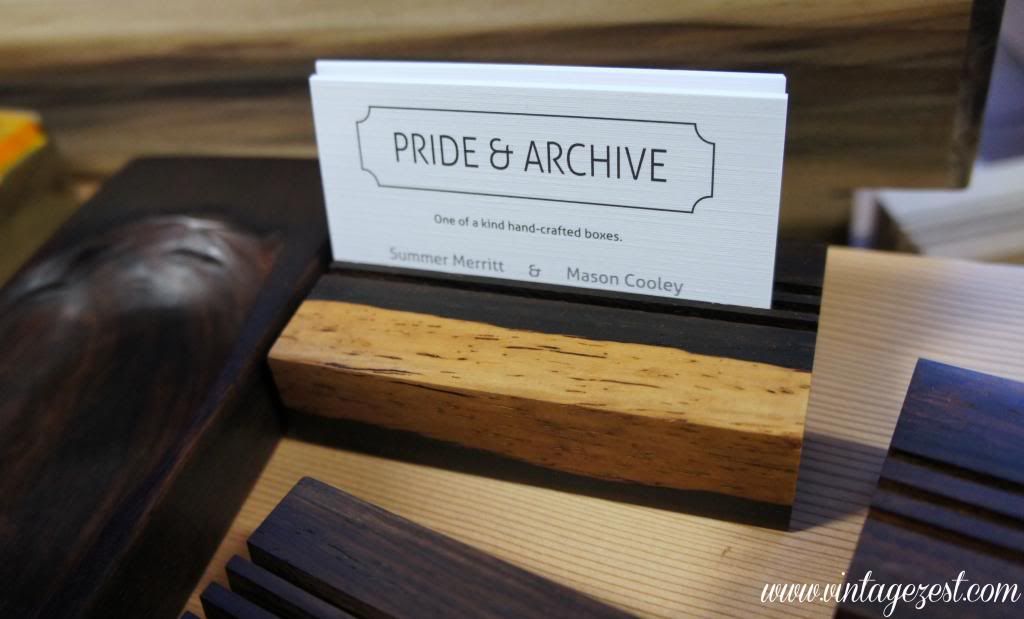 Where did the name of your store come from?
Because we started with handmade boxes to house eye wear collections we decided on the word "archive" and "pride" was more an open-ended association, so we'll let the viewer decide how to interpret that!
Why did you start making goods for Pride & Archive?
Pride & Archive really only started about a year ago. Our hope is to take our sculptural skills and apply them in a new direction equally creative but for a wider community of people.
What is your favorite item?
Choosing a favorite item is hard but right now we are pretty excited to do more furniture so the piece called Chench is the beginning of that new direction for us. A friend actually came up with its name, since, it is both a chair and a bench. The process of making this piece was somewhat open-ended given its unique character and geometry. I think because it is not symmetrical and incorporates two distinct types of seating arrangements it requires a very special home! So it may not be for everyone but that is the point in some of these projects where something singular comes through in the design and making process.
What is your most popular item?
Our most popular items are still the boxes for eye wear collections. The box with purple heart seems to be what a lot of people enjoy looking at! It's number 5 in the current collection.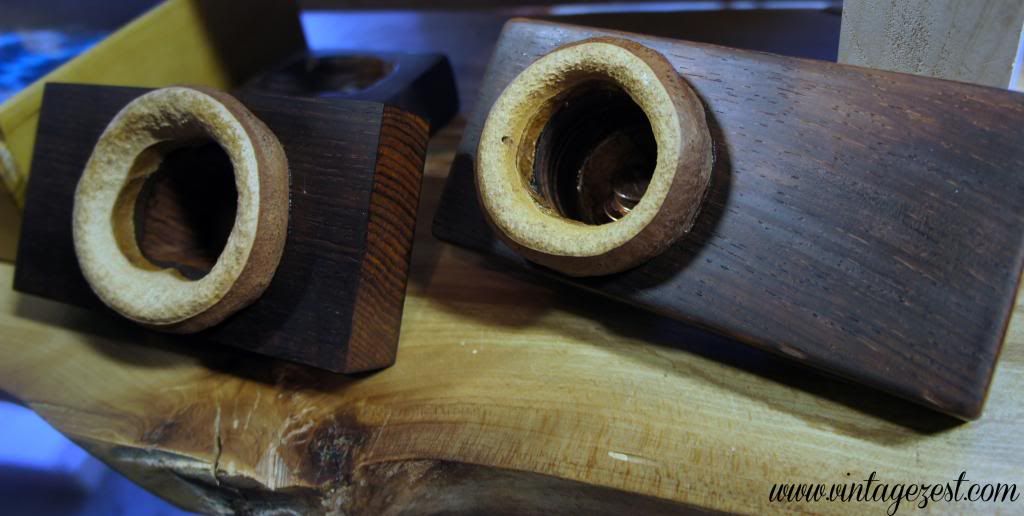 Where do you get the inspiration for your work?
Much of our inspiration actually comes from the material itself and seeing what can and cannot be done with it. We also both really like the work of Roy McMakin who has a great sense of humor as well as a really interesting way of doing both furniture and sculpture at the same time.
What makes your store unique?
I think we are unique in the sense of wanting to work closely with people on the choice of material and design, while also realizing that our own ideas will always come through and hopefully take the client's ideas to a new place.

What is the toughest part about making your goods/your artistic process?
Unpredictability! Wood is a tricky material. It continues to have a life of its own even after you have built something with it. Because of that it is an exciting material but also a challenging one.
Do you take custom orders?
Yes, custom orders are our specialty. Because each object we make is unique and not mass produced it makes perfect sense for us to work with clients individually. None of our pieces are exact copies.
Where can I see more of your work and buy a gift?
Store:
http://www.custommade.com/by/prideandarchive/
http://prideandarchive.tumblr.com/
Facebook:
https://www.facebook.com/Pride.And.Archive
Are you going to be at any shows soon, so I can see your work in person and say hello?
We are in the process of moving to Asheville North Carolina which brings many new prospects for us so we are excited to do shows in that region in the near future!
********************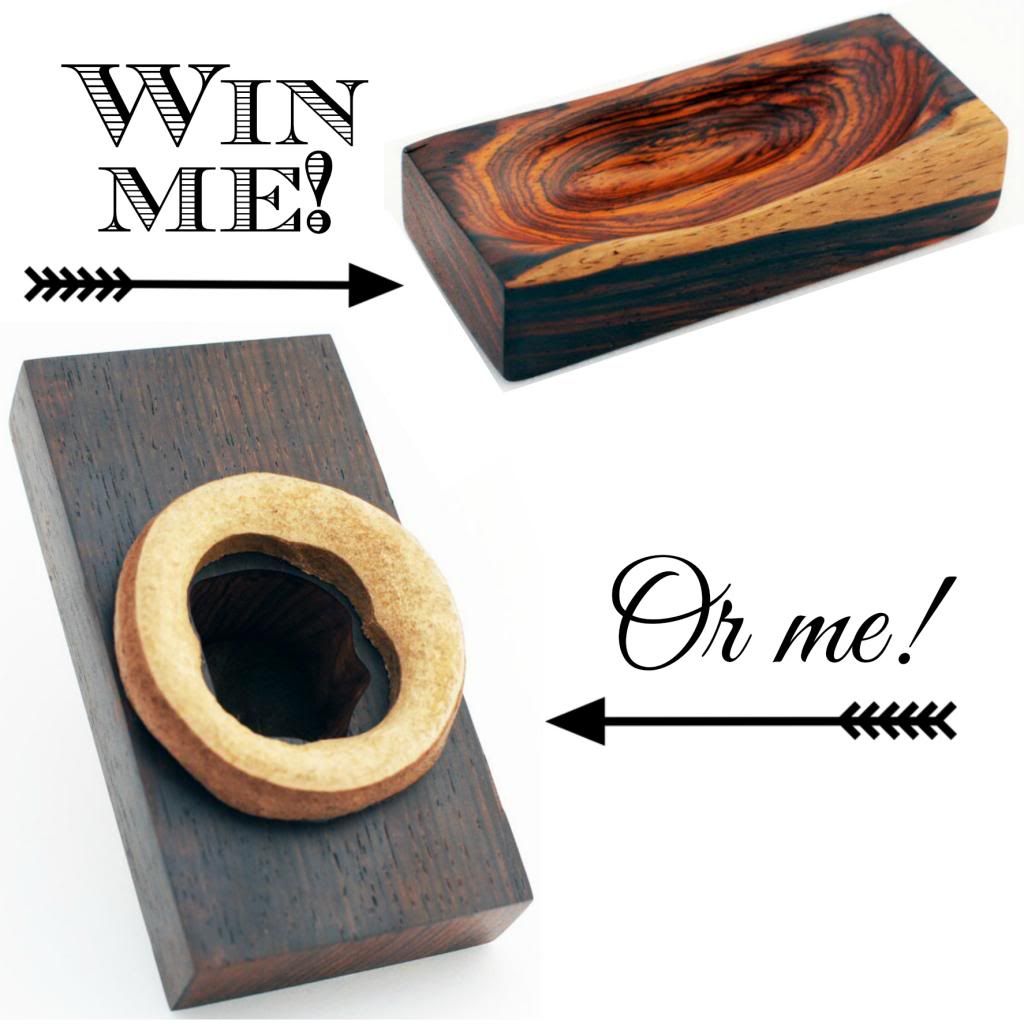 Aren't their designs divine? I adore so many of their items, and I am sure that you do too now. Well, do you want the chance to win one of their two wood nooks above? Here it is!
The contest is open to U.S. and Canadian residents with no age restrictions. Just enter via the Rafflecopter widget below, and remember to leave the information needed to verify your entries or we will have to move on to the next name. Also, there is an entry that you can complete every day for even more chances to enter.