I admit that today's feature almost didn't happen? Well why not? I first saw
Preservation Society
at
Patchwork Long Beach
and then
Patchwork Santa Ana
. However, they were always surrounded by people, and I did not want to worm my way into their space. Luckily, I caught them at
Crafted
at the pop-up shop!
I sampled to my heart's content, and I loved every flavor. No wonder they are always so busy! Well, lucky for you I was able to get an interview from them and they are doing something extra special for my readers: a giveaway of one of their 4 oz. gift sets of four seasonal jams! Make sure to enter at the end of the interview, but first find out their prize-winning pickle flavor, their favorite flavors, and some of the awesome ways they use their delicious treats!
Tell me a little bit about yourself!
We (Preservation Society) are two sisters-in-law, Kristin Taylor and Chandra McLaughlin. We are located in Los Angeles where we make seasonal, artisanal jams, preserves, pickles, and relishes with local, mostly-organic fruit, vegetables, herbs, and spices. We both have full time jobs in addition to Preservation Society – Kristin as an art teacher and Chandra as a paralegal. Chandra also has two beautiful daughters who keep her quite busy!
Individually, we are both constantly creating – knitting, felting, baking, designing jewelry, hand-making decorations for parties – and more. Preservation Society is one more extension of our love of handmade goods.
Where did the name of your store come from? & Why did you start making goods for Preservation Society?
It's really a funny story about our name. We both started canning and baking from what we had each grown in our individual gardens around the same time one summer, almost three years ago. Kristin made Lemon Cucumber Pickles, which won first place at the LA Eat Real Fest, and Chandra's quickbreads won second and third places in the same contest. We pretty much immediately decided that maybe we should try out a business together…and when we asked each other what the name should be, we both had the same idea – Preservation Society! Our journey over the past few years has followed accordingly – we seem to be in sync every time there's an opportunity or new path to follow. The best thing about being business partners is that we get to spend more time together, which is something we really enjoy.
What is your favorite item?
Kristin's favorites are Sangria Preserves (Orange, Pineapple, and Hibiscus), Dill Chard Stem Relish, and Curry Pumpkin Pickles. Making sangria for parties became so much easier after we created our Sangria Preserves – instead of spending hours chopping up all the fruit, we mix a jar of this tropical blend with a bottle of red wine and a bottle of fizzy water for the perfect Sangria! Both of Kristin's favorite relishes are delicious on veggie sausages, sandwiches, and straight out of the jar!
Chandra's favorites are Strawberry Nutmeg Maple Preserves and Seville Orange Vanilla Marmalade. She lived in England as a child and was brought up on Scottish-style marmalade so that is the kind she prefers to eat and to make. Her mom used to make crepes with strawberries for her as a special breakfast so our strawberry jam has nutmeg, like her crepes, and is sweetened with maple sugar.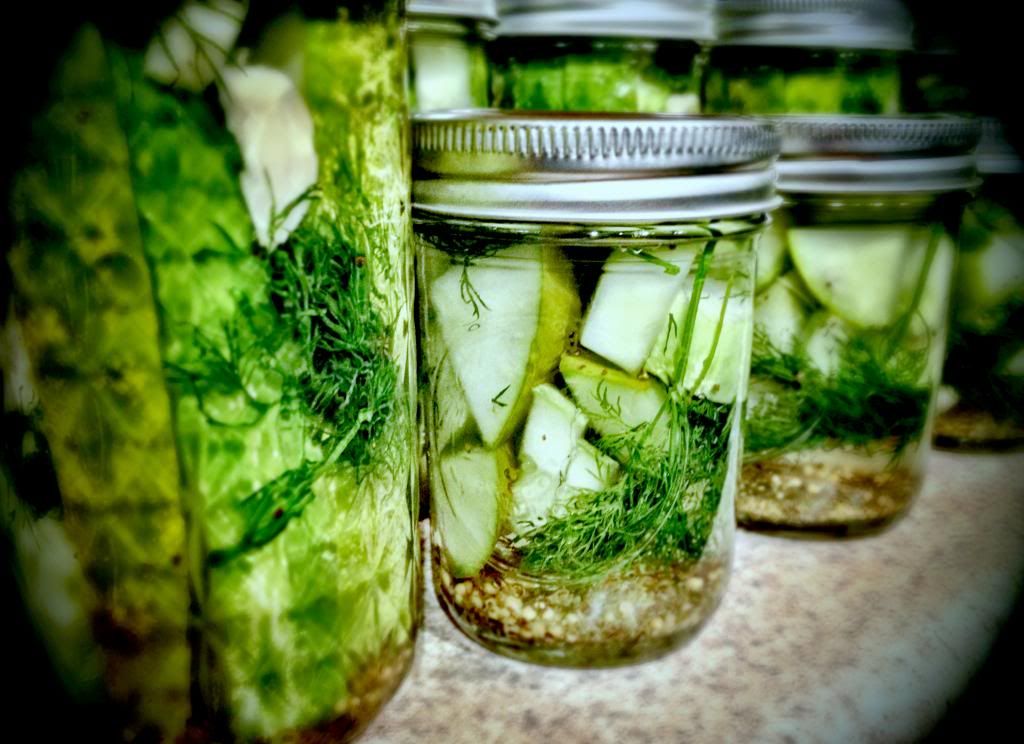 What is your most popular item?
Our Caramelized Fennel Relish with Candied Ginger and our Lemon Cucumber Pickles are our two best selling savory products – which is really funny because the fennel is by far our most labor intensive product to make, and the lemon cucumbers are often difficult to source. Our Jalapeño Lime Jelly is also quite popular – and definitely not as difficult to make!
Where do you get the inspiration for your work? And What makes your store unique?
Chandra is inspired by the different cultures and flavors she remembers from her eclectic upbringing, as much as by the cultures of her current neighborhood in LA. We are also so lucky to have access to such amazing fruit and vegetables year round, and we are inspired by the bounty of each season. Now that we are on our third year in business, we're beginning to return seasonally to our favorites, combining herbs and spices in ways that are not often considered. Our flavors are not at all what you'll find in your local grocery store!
What is the toughest part about making your goods/your artistic process?
The fact that we both have full time jobs, families, and other obligations that require our time and attention sometimes makes it difficult to do as much as we'd like as Preservation Society. We've both said from the beginning, though, that we want this to be fun, and that we will keep moving forward as long as it remains so. There have been times when we've both needed a little break, but that's the beauty of working as a team – we have the space and trust to be able to do that without having to stop completely. Oh, and neither one of us enjoys handling the actual "business" (i.e. paperwork) side of things! Perhaps in the future we'll be able to get someone to help us out with this part.
Do you take custom orders?
We love custom orders! As long as the fruit or vegetable is in season and locally available, we'll preserve it. We've made custom blends for weddings, showers, corporate gift baskets, and holiday parties with personalized labels for each occasion. There is no minimum order – we'll make favors for 10, 75, or 200+! There is a design set-up fee per custom label, and if the order is over 50 jars, we'd need a month's notice. Other than that, we can usually complete smaller custom orders in about two weeks.
Where can I see more of your work and buy a gift?
Website:
www.preservation-society.com
Facebook:
www.facebook.com/preservationsocietypreserves
Twitter: @
PSpreserves
Instagram: @
preservationsocietypreserves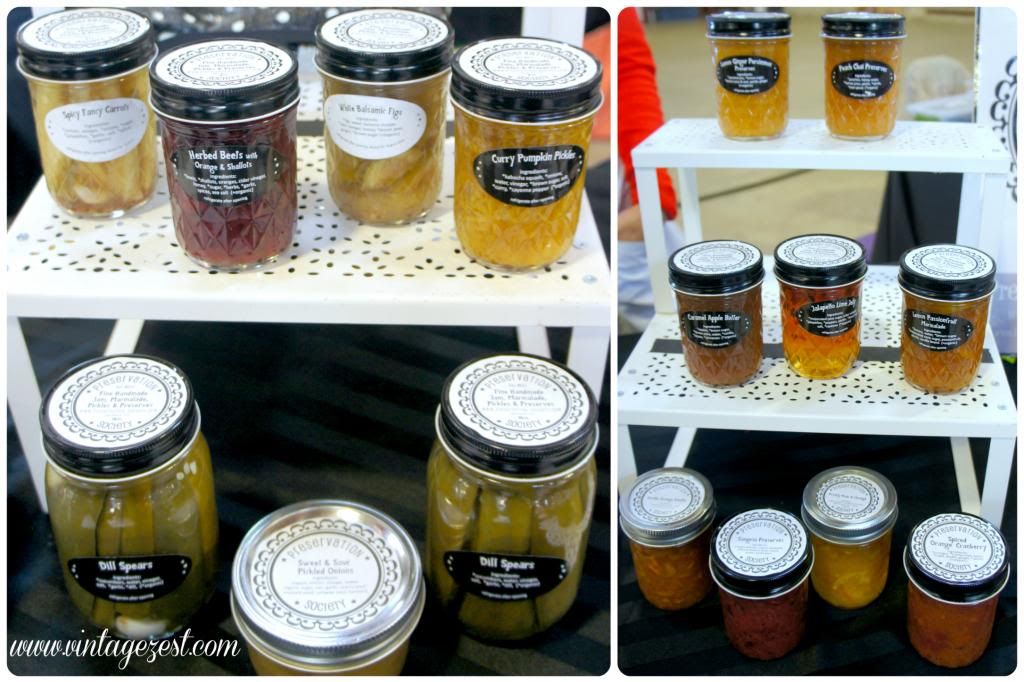 ********************
Don't you love all of their delicious flavors and how beautiful all of the jars look? They're almost too pretty to eat... but who am I kidding? They would be eaten up in a flash around here!
Now, for your chance to win one of their gift sets! The giveaway is open to U.S. residents and make sure to come back daily for even more chances to win.