As you can tell, just before the holiday season, I hit a ton of craft shows because they always pick up around then! Well, one thing always seems to be on short supply, and that's the unique clothing options! Well, I absolutely loved
Field Day Wearables
as soon as I saw them at
Patchwork Santa Ana
.
Take a gander at all of the beautiful clothes, the fun details (real pockets!), and the surprising material for some of the prettiest dresses! Hint, hint... it's "completely conscious," otherwise known as up-cycled and vintage materials!
********************
Tell me a little bit about yourself!
I started field day in 2005 after moving back to the bay from Asheville NC. I wanted to create a fun, flattering and functional line of clothing all made from sustainable materials.
Where did the name of your store come from?
I chose to call my line Field Day because I wanted it convey a youthful feeling of having a field day.
Why did you start making goods for Field Day?
I have always made things. It seemed like a great profession for me to stay busy and create the clothing I wanted but couldn't find anywhere.
What is your favorite item?
The sheet dress is field days most flattering cut for many sizes and shapes. It sits high waisted and has elastic threading on the back to fit cute and comfortable. It's made from vintage bed sheets or dead stock fabrics in small batches. I dye alot of the bed sheets for an even more one of a kind look.
It has brass buttons and an option flip down or button up lapel giving you choice on just how much skin you would like to show. Durable pockets you could fit a small puppy in. Can be worn causally with boots or play dress-up with some high heels.
What is your most popular item?
The sheet and bedding dress. (
See it below!)
Where do you get the inspiration for your work?
I find my inspiration from the female form and all its beauty. I want to show off a woman's curves and shape as I think the way nature made it is so amazingly beautiful. I love designs that show the high waist. I want ladies of all shapes and sizes to wear and feel good in Field Day.
What makes your store unique?
Our uses of fabrics, our designs, we use smocking to make dresses fit close and comfortable. Allowing the wearer to eat a sandwich and still be able to take a deep breath! We aspire to be kind to mother nature and create as little waist as possible. We reuse what ever we can. Through away as little as we can.
What is the toughest part about making your goods/your artistic process?
The grading! Women are so many different shapes and sizes. I spend a great deal of time on perfecting the fit so everyone looks good and feels great in Field Day.
Where can I see more of your work and buy a gift?
Website:
www.fielddaywearables.com
Etsy:
https://www.etsy.com/shop/fieldday
Blog:
http://www.fielddaywearables.com/blogs/
Facebook:
https://www.facebook.com/fielddaywearables
Twitter:
fielddayw
Pinterest:
http://www.pinterest.com/fielddayoakland/
Instagram:
fielddaywearables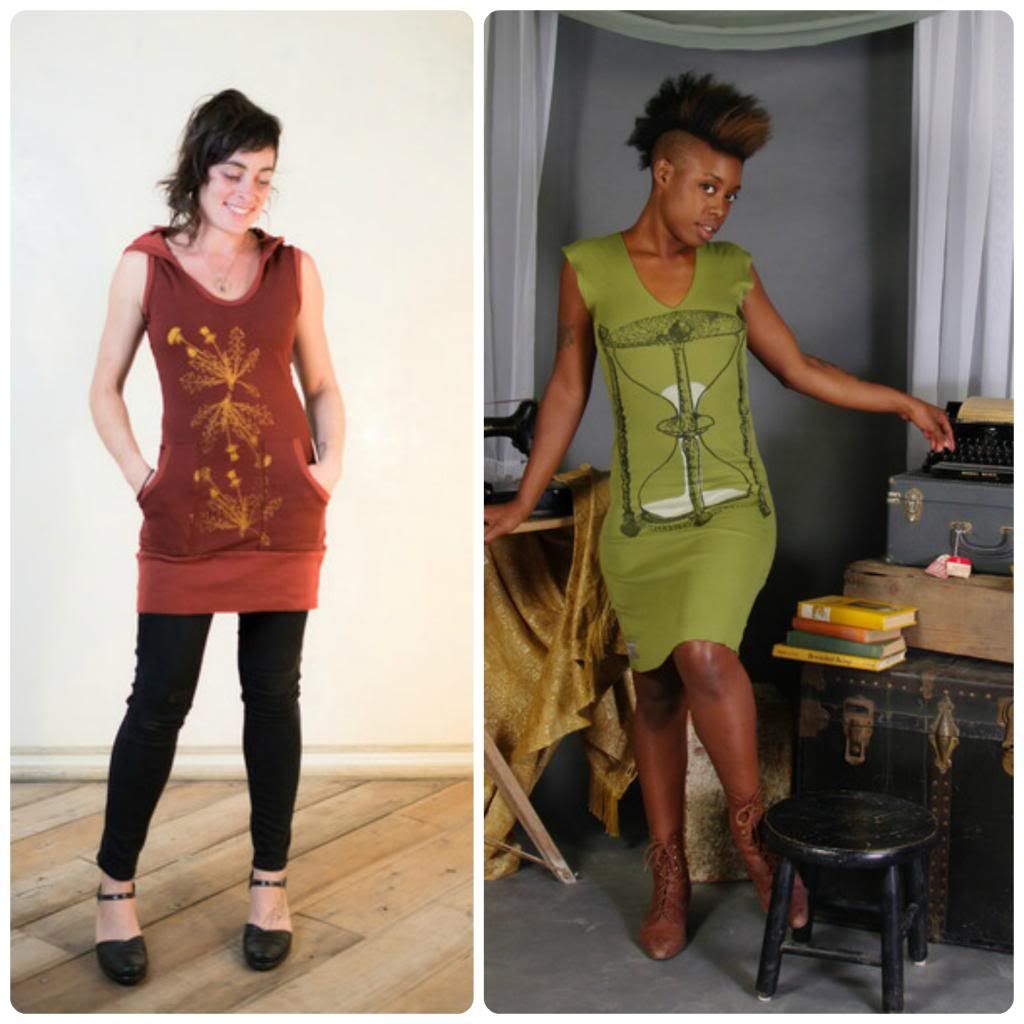 Are you going to be at any shows soon, so I can see your work in person and say hello?
You can always come by my shop in Oakland, CA. I feature over 30 different handmade artists, designers, jewelers, herbalists and magic makers.
Contact Info:
Telephone: 510-928-7944
E-mail: info@fielddaywearables.com
These are such wonderful creations! I could have bought each and every one of those bedsheet dresses, including the Sesame Street one! Make sure to pop over to the
Field Day website
because there are just too many items for me to share with you in one post! Also, there are more unique items in store as well, if you happen to be a lucky duck in Northern California. Just make sure to grab a dress for me too!