Here's to the first weekly wrap-up of 2014!
Saturday (12/28)
I had something interesting to do today... my first try at acupuncture! My sister made us an appointment at this place she goes to in Santa Monica, and it was interesting. :) No pictures, in case you were wondering!
Then, we all headed to
Picca
for a delicious dinner. Here are just a few tantalizing pictures, but you can see the rest on
The Episodic Eater
, my food blog. :)
Anticucho Tomatoes topped with burrata and black mint pesto. So delicious!
Crispy Quinoa Ensalada. Another favorite!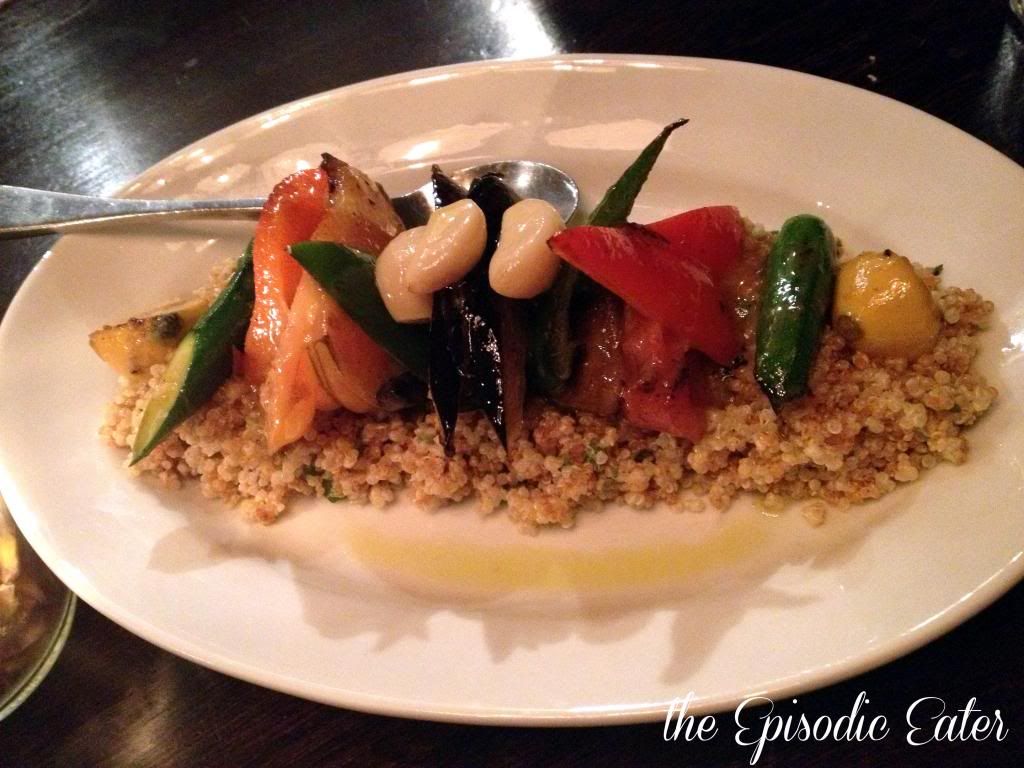 Chocolate Pot de Creme with Spicy Peppers. Beautiful, but there were two more desserts that knocked my socks off even more!
We also had the Pisco Sour, Ceviche Criollo, Ceviche Crocante, Tuna & Nato Crostini, Maitake Mushroom, Papa Rellena, Pato de Seco, Chicharron De Pollo, Bisteck a lo Pobre, Churros, Tres Leches Cake, and the Vanilla Bean Pisco Flan. Sooo many delicious dishes! :) Check it out
here
.
Pretty much, we stayed at home and there was football watching, baking, and recuperating from Christmas festivities. :)
Later on that night, my guy decided to break open his Mojito molecular gastronomy kit (like the one I received
on Christmas
) and he made mint caviar!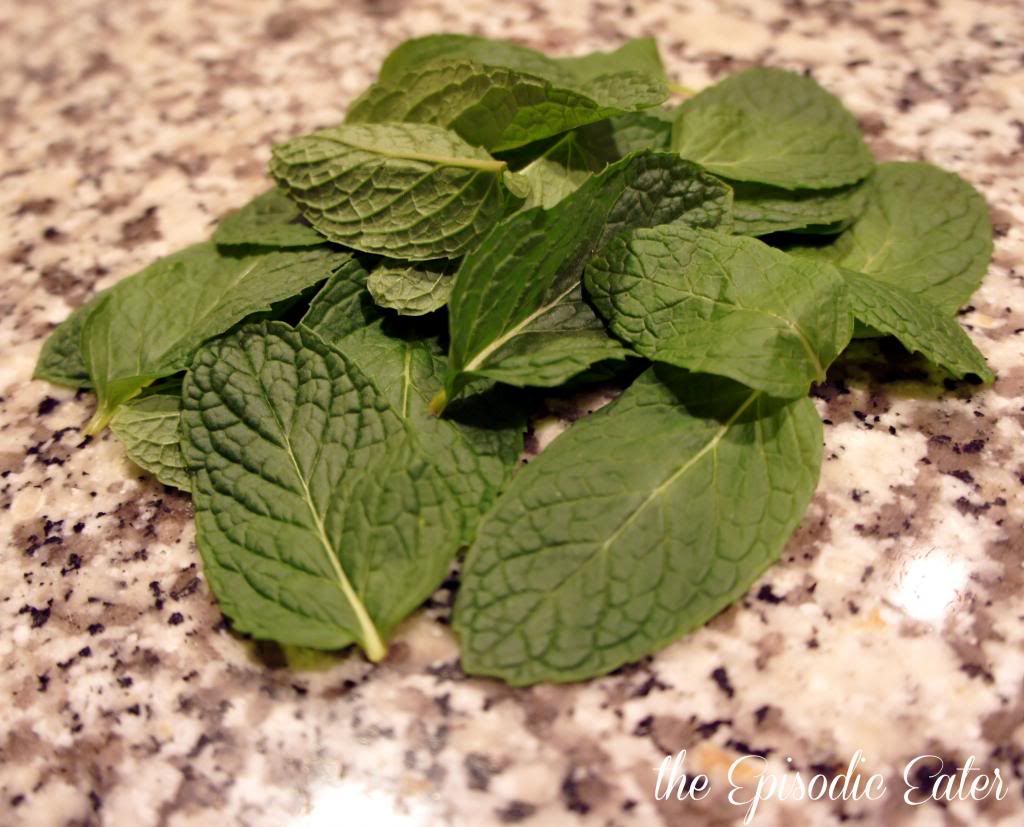 Here are our mojitos. Fancy, right? Next time, we're going to try one of the other preparations. Fancy!
Monday (12/30)
Back to work for a short week, and I bought myself a belated holiday present. :) Michelle Patterns had a sale on her two sets of retired patterns
here
and
here
. Oh no... 21 more patterns to add to the
list
...
Tuesday (12/31)
Last day of 2013, and we had fun! :)
Wednesday (1/1/14)
Technically, I was awake until 7 am and I got sooo much done before getting to bed! I put away a MASSIVE pile of clean laundry that had been building up for about a month, cleaned up all of the leftover Christmas stuff around the house, and tidied up before hitting the hay. Then, I woke up just before noon (eep!) to log some work hours, write a couple of blog posts, and watched the Rose Parade. Eventful day!
Here's to a Happy 2014 to all you!