This was a busy, busy week before Christmas! We had so much fun, and I for one am completely tuckered out. It's a good thing that the holidays are almost upon us so I can get a bit of a break. :)
Precap:
Sights: Road trip to Vegas!
Eats: Nick's on 2nd, Pamplemousse Le Restaurant, Carnival of Cuisine, Public House, Grimaldi's Pizzeria, Bouchon
Before all of the fun Las Vegas weekend stuff, I had a quick lunch with my mom during the workweek. We headed to
Nick's on 2nd
and I had the most delicious dessert... Warm Butter Cake! If anyone knows a similar recipe, let me know. :) To see all of the delicious pictures, head to
The Episodic Eater
on
this post
!
Friday
And then we were off to Vegas for the weekend! Here are a couple pretty pictures of our ride over. :)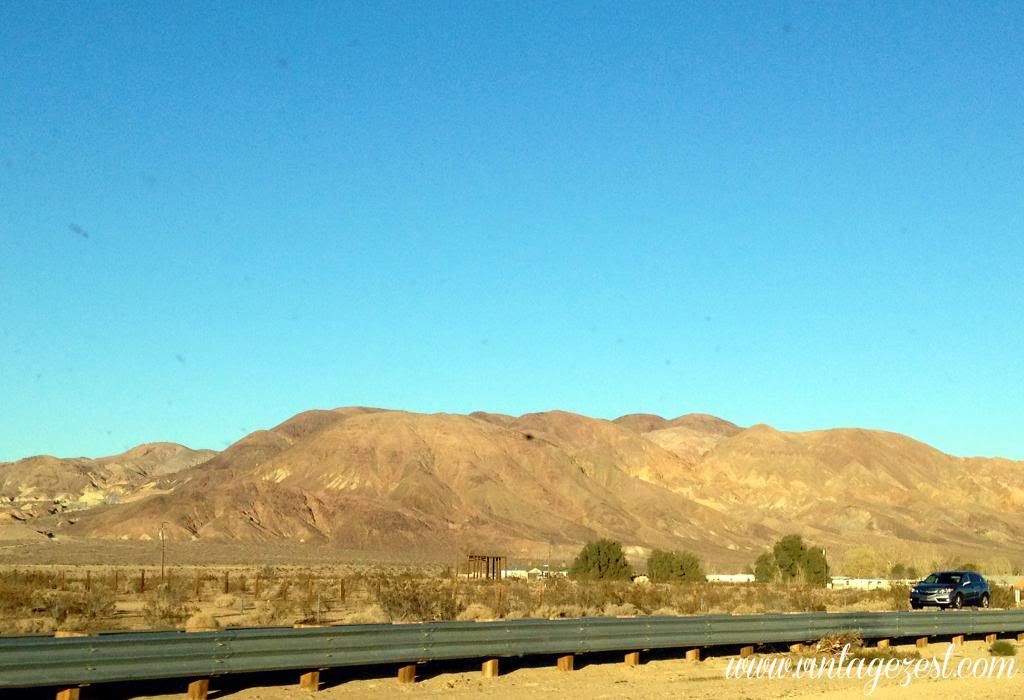 I love this picture of the rainbow sky over the desert mountains. :)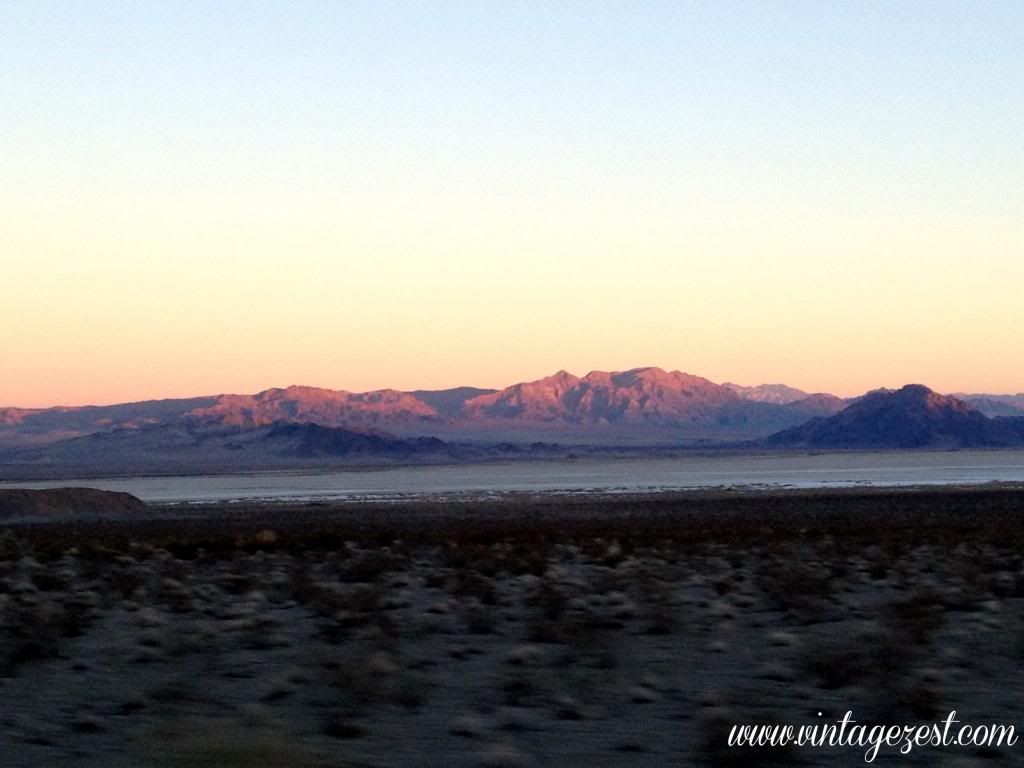 For dinner, we went to
Pamplemousse Le Restaurant
and had a nice welcome dinner to Las Vegas. Check out this incredible crudités platter! See all of the deliciousness right
here
. :)
Saturday
In the morning, my guy and I hit the outlet malls and I may have purchased just a few things... :) First, I had some new Kenneth Cole boots (to replace my favorite, worn-out black ones) and an awesome leather jacket also from Kenneth Cole. Also, I bought a few festive tops, a pretty belt, and a winter jacket from Banana Republic (I
heart that store
), plus a chambray shirt & statement necklace from J. Crew. I went all out since I have not bought winter clothing in forever and the deals were too ridiculously good to pass up!
Now, for the reason we were there! We went to the
Carnival of Cuisine
, which is an amazing food event. Tons of restaurants from The Palazzo and The Venetian have tables all around the pool area and you sample so much incredible food.
Here are just five of the beautiful and delicious dishes we had. Click over to the
Episodic Eater
to see the whole spread!
Later that night, we went to Public House, one of my guy's favorites. Check out the recap
here
.
And really, really late that night we finally were a bit hungry after the Carnival. Where else do we go but
Grimaldi's Pizzeria
, a late night pizza joint! I was halfway ready to sleep, but this pizza perked me up! See more
here
!
Sunday
The next morning, we decided to have brunch before leaving for home. Where else to go but
Bouchon
? I think we eat there just about every time we go to Vegas! In fact, this is the restaurant's fifth time on my blog in under a year. :) I have a thing for chicken and waffles (as you remember from
this recipe
) so you might imagine that this fancy version with perfect roast chicken was absolutely delicious. See all of the delicious food
here
!
On the way home, I could not help but snap a few pictures of the pretty sunset. :)
This one was on
Instagram
, if you want to follow me there too!
This was a great way to spend the week before Christmas with friends and family before all of the craziness really starts! Now, to work out a bit to fit in the clothes I just bought! ;)