Last week, I promised that I would share one of my favorite ways to eat my
Slow Cooker Ropa Vieja
. It is colorful, flavorful, and fun to put together! In fact, it would be a great dish to serve at a party, with people putting together their "pizzas" with their favorite toppings. :) Enjoy!
By the way, this is just my favorite way to assemble these pizzas, so feel free to add different "toppings!" I have a few more suggestions in addition to my faves.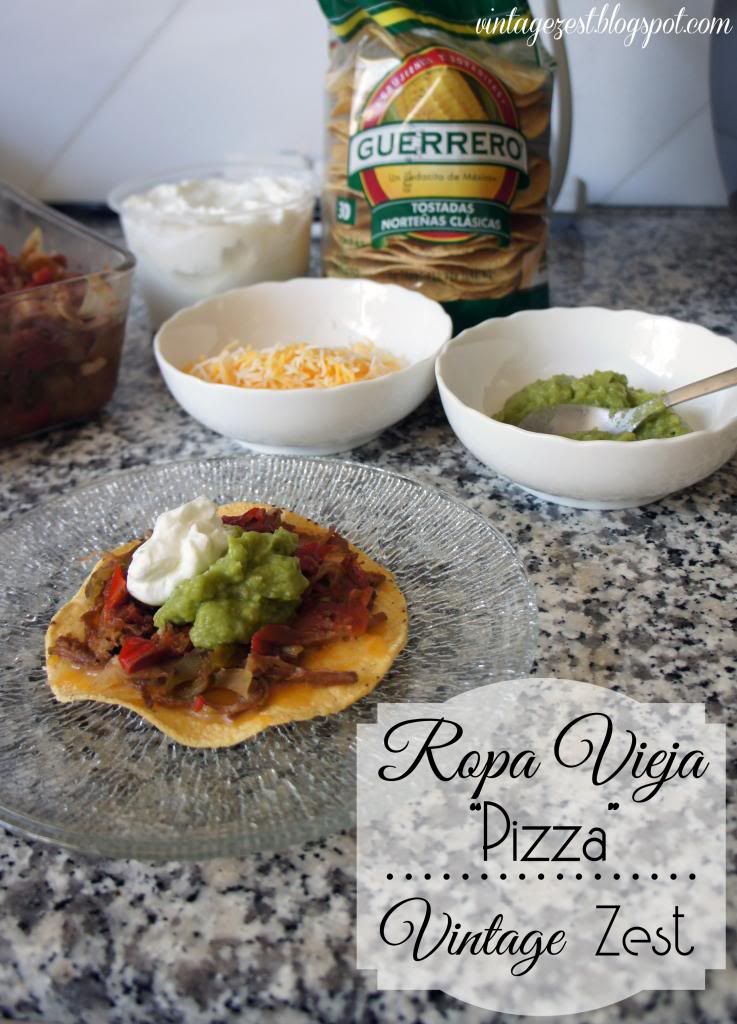 Ropa Vieja Tostada "Pizzas"
A
Vintage Zest
original
Ingredients
Ropa Vieja with the peppers & onions (my recipe here)
Flat Tostada shells
Shredded cheese, such as pepper jack, cheddar etc.
Guacamole
Sour cream
Directions
1. Gather all of your ingredients.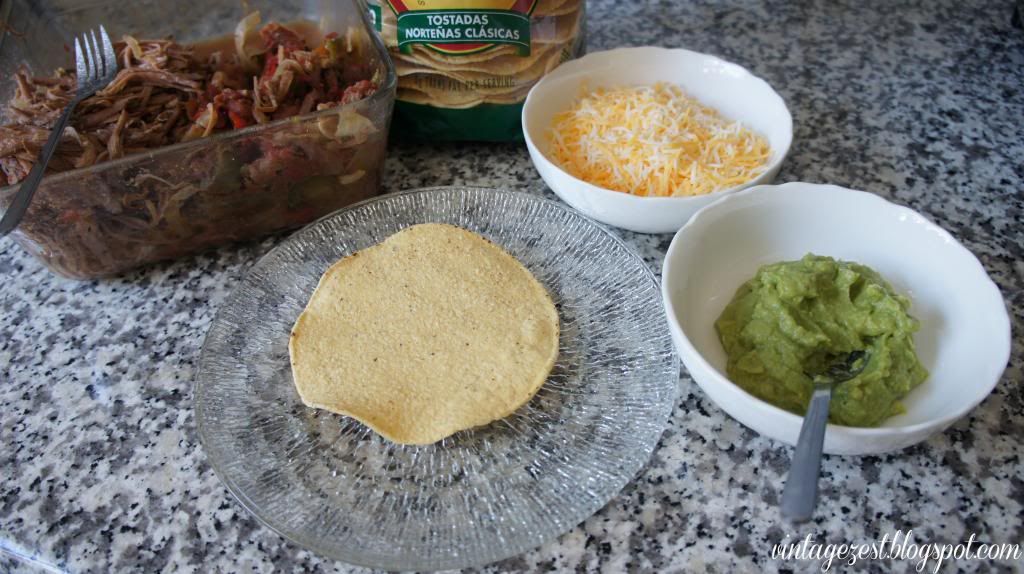 2. Assemble the pizzas by topping with cheese, then meat, and then the peppers and onions from the rope vieja.
3. Heat in the microwave or under the broiler until the cheese melts.
4. Finish with the guacamole and sour cream.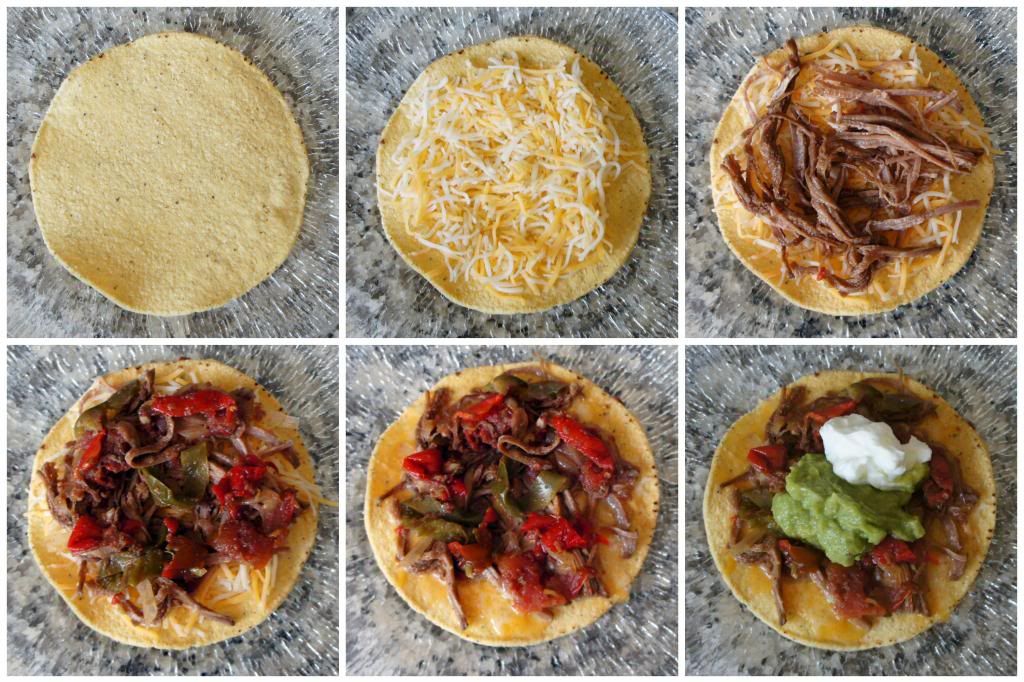 And that's it!
These are my favorite toppings, but I have some other great options!
Corn
Beans (black or pinto)
Green onions
Salsa
Fresh bell peppers
Diced fresh onion
Any way you have your "pizza," it is delicious! Super easy and everyone loves it, so you can see what it is a favorite around here. :)
How would you top your Ropa Vieja Pizza?