This weekend was great! I went out to a nice dinner on Saturday at the Ritz (complete with Hazelnut souffles and Steak Diane for the significant other). Delectable!
Anyways, I had a bit of time on Sunday before having to rush out to go to the
Sew L.A. event
. I knew I had to cook something for this week, even though I didn't have time to go shopping for more ingredients and we had to get out of the house quick! The time limit, plus the fact that I had to use a "secret ingredient" made me feel like I was on Iron Chef.
And this week's secret ingredient was...
Persimmon!
Before the holidays, my mom went to a farm in Porterville and brought back all kinds of fresh fruits & veggies. She must have come back with a hundred persimmons, so I knew that I would eventually get my hands on some really ripe ones if I was patient!
Anyways, I scoured Pinterest and remembered that I had already pinned a
Persimmon Spice Tea Cake
from Desserts for Breakfast. It just looked
so
lovely! See?
Mine is a bit more, uh, rustic?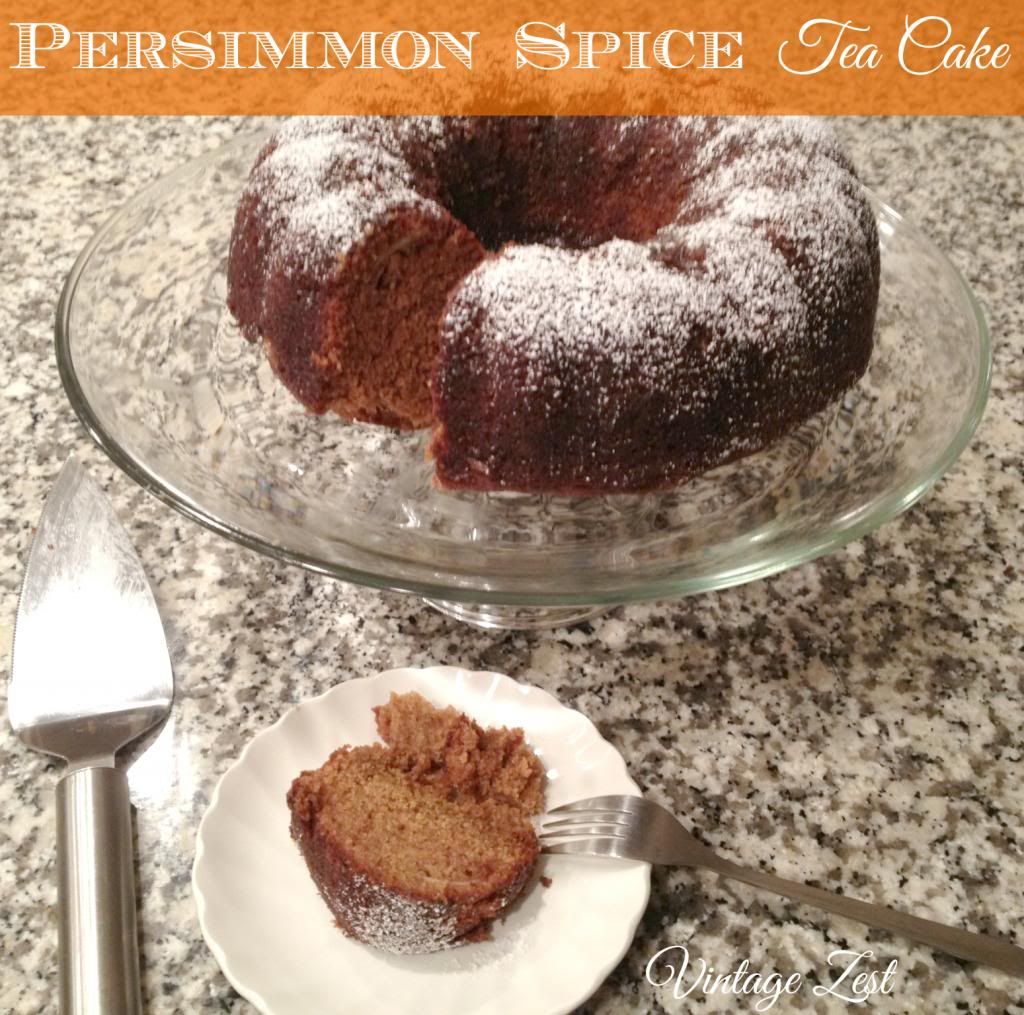 I didn't have another Bundt pan, so the rest became a lovely persimmon spice tea loaf!
I knew that even if I doubled the recipe I'd still have a TON of persimmons left, and I thought four cakes might be just a bit too much (especially with New Year's resolutions still fresh).
A quick search for persimmon led me to a
Persimmon & Cranberry Baked Oatmeal recipe
from Spoon Fork Bacon. I had very ripe persimmons that didn't hold its shape well after mixing and I only had dried cranberries.
It doesn't look great, but it tastes super yummy!
I definitely recommend both recipes, but if you're expecting strong persimmon flavor, you'll be disappointed. The baked oatmeal may work better with less ripe fruit, so if you have mushy fruit go with the spice cake.
Next time, I'm going to try a jam recipe but for right now, I have tons of cake to devour!