I am absolutely ecstatic to share one of my favorite shops today! Remember, I bought only a couple of items from
Patchwork Long Beach
and one of them was a
pretty watch-gear ring
from
Rewind Jewelry
. Obviously, I love the whole watch gear aesthetic... I mean look at my logo! Anyways, here is their long-awaited feature and I hope you love their gorgeous pieces as much as I do!
********************
Tell me a little bit about yourself!
My name is Carlos Montanaro, and I opened REWIND in 2009. Now, I use antique time pieces to create edgy jewelry with timeless beauty. Being exposed to art at an early age, I have been an artist my entire life & have used all mediums in my work - designing everything from jewelry to stained glass to fashion.
Where did the name of your store come from?
Sitting around with friends throwing out one-word names for a repurposed watch business. Once the name REWIND was tossed around, it became the instant winner.
Why did you start making goods for Rewind Jewelry?
I always have loved mechanical, industrial & vintage objects. I wanted to show people beauty they may have been missing in this world by showcasing the amazing craftsmanship of these vintage time pieces. Most of the jewelry I create features the inner-workings – the guts, the story- of a time piece.
What is your favorite item?
Restored pocket watches with the running mechanics exposed & reversible dial to show the time. They are very dynamic pieces. I also make pocket watch running cuff bracelets. The first wrist watches were made by putting pocket watches around the wrist & these pieces take us back to our roots.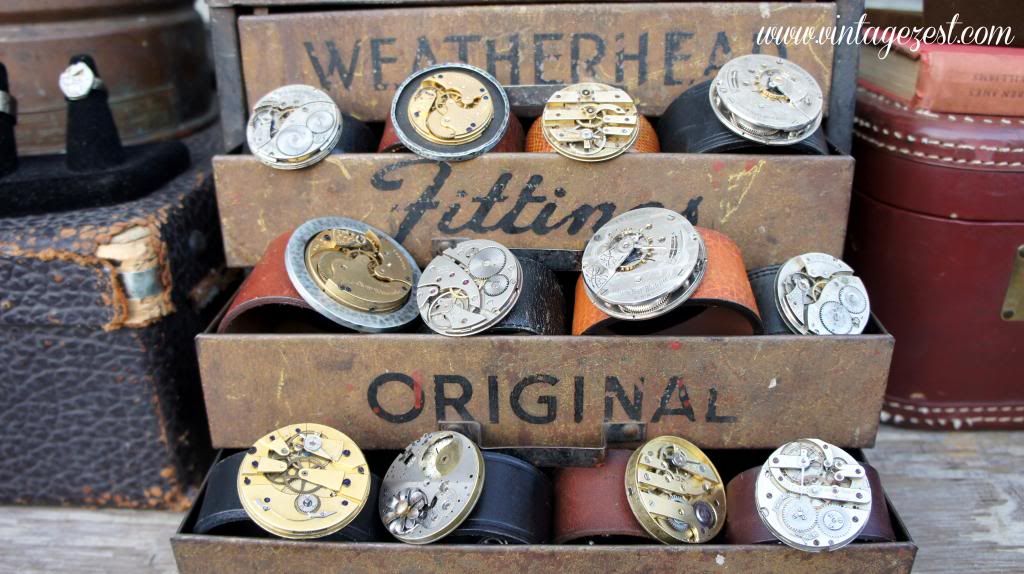 What are your most popular items?
The Wristwatch Mechanics Rings, Restored & Altered Pocket Watch Necklaces, and Vintage Charm Necklaces.
Where do you get the inspiration for your work?
Mechanical & vintage found objects & anything worn & distressed with character- beautiful because it has incredible design – or beautiful because it looks like it was just pulled out of the ground.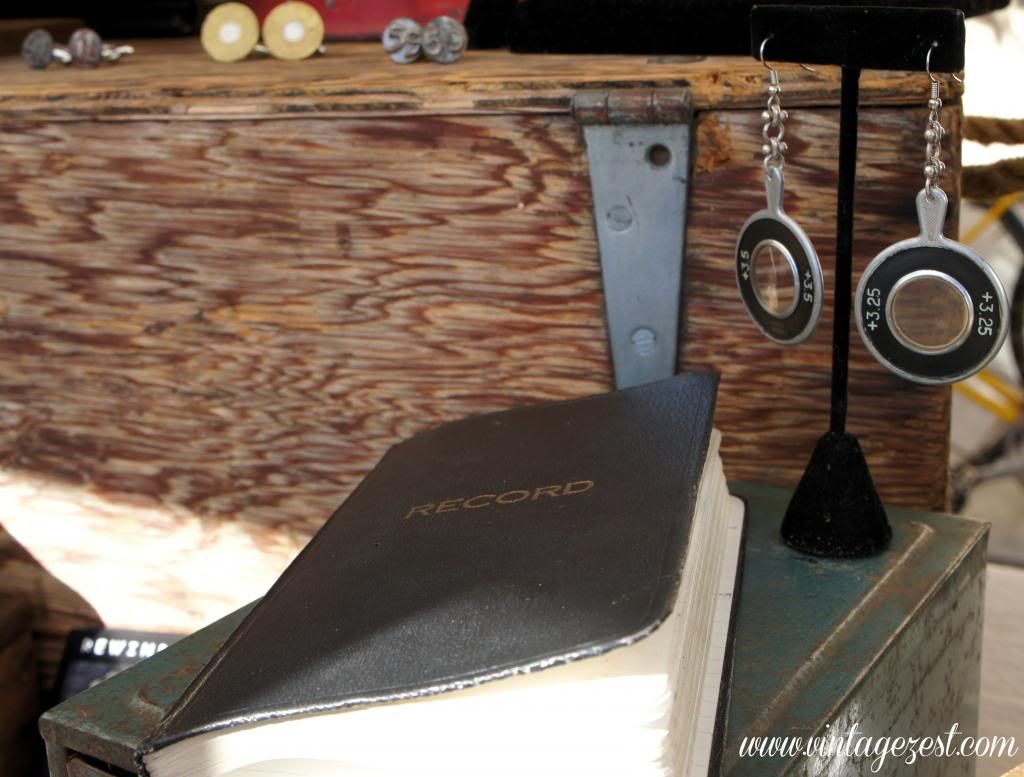 What makes your store unique?
I actively search the globe to find the best materials I possibly can to work with & make every piece unique.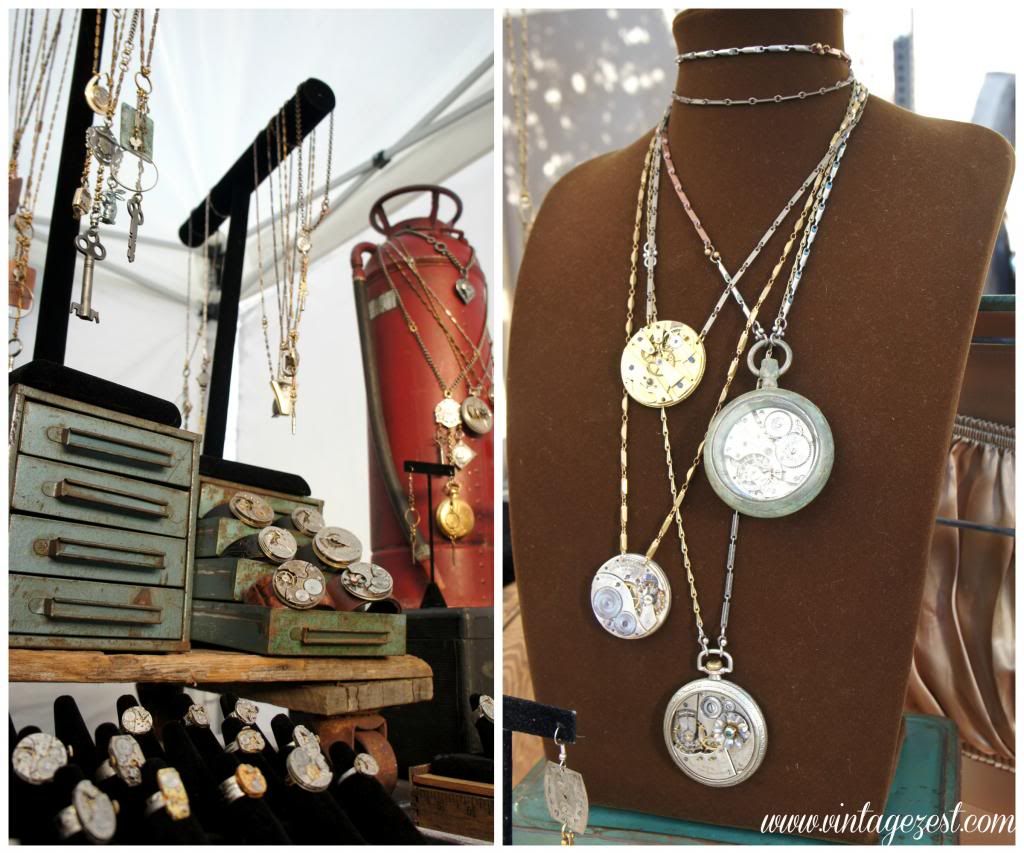 What is the toughest part about making your goods?
Since I use found materials, I am always cycling through batches of objects. It's not the kind of thing you can just call up a supplier and re-order. Part of the fun & creativity of this business is the search for materials. You never know what you'll come across.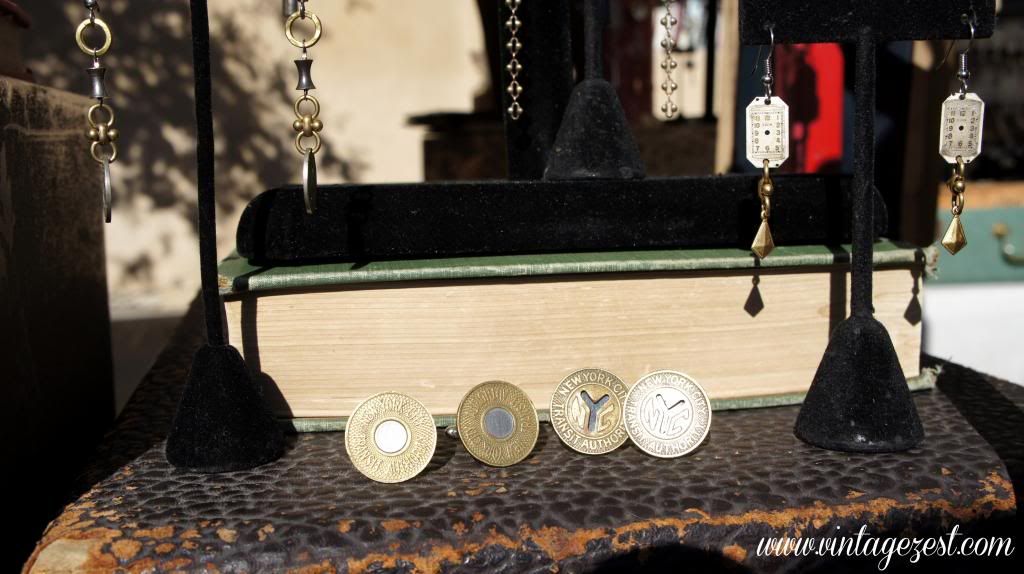 Do you take custom orders?
Yes, I take custom orders. If they are simple, they can be made them right away. If they require additional materials, they can take up to a few months to complete.
Where can I see more of your work and buy a gift?
Website & Store:
www.rewindjewelry.com
Facebook:
rewind jewelry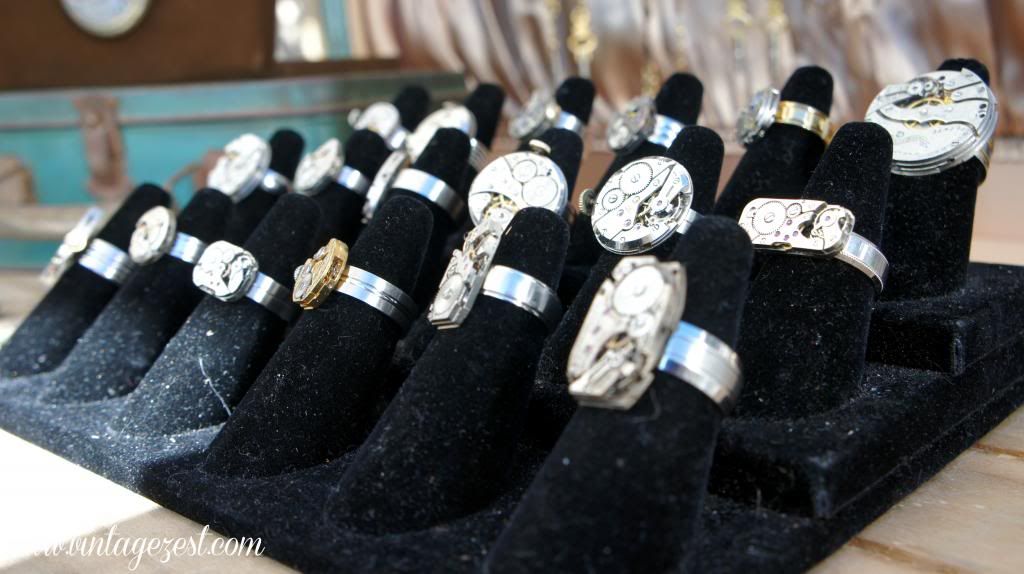 ********************
Don't you just love their jewelry? There are so many pieces that I want to add to my collection! I hope you all have a chance to check out their goods, and while you are there maybe buy me a bauble or two? :)