Continuing this week of inspiration from my friends and family, I have my friend "Frances" and her pretty upholstered chairs. This is the same gal who showed me all the best swap meets to buy fabric and suggested the school where I first took sewing lessons! In fact, it is the same place where she took her upholstery class, and in a short time she made these two awesome pieces!
Here is a chair that she upholstered for her daughter's office! Her daughter, who is a couple of years younger than me, was envisioning an Anthropologie-style loveseat and I think she accomplished just that!
Check out the piping and the welting, which makes it look so great and professional! And of course, all of the stuffing, springs, and webbing inside are all removed and replaced with fresh ones.
This is a picture of the original chair. It is blurry, but you can see that the fabric was boring and the back cushion was flat from use. Also, it looks like the armrest had fallen off, but Frances was able to put it back together at the end. :)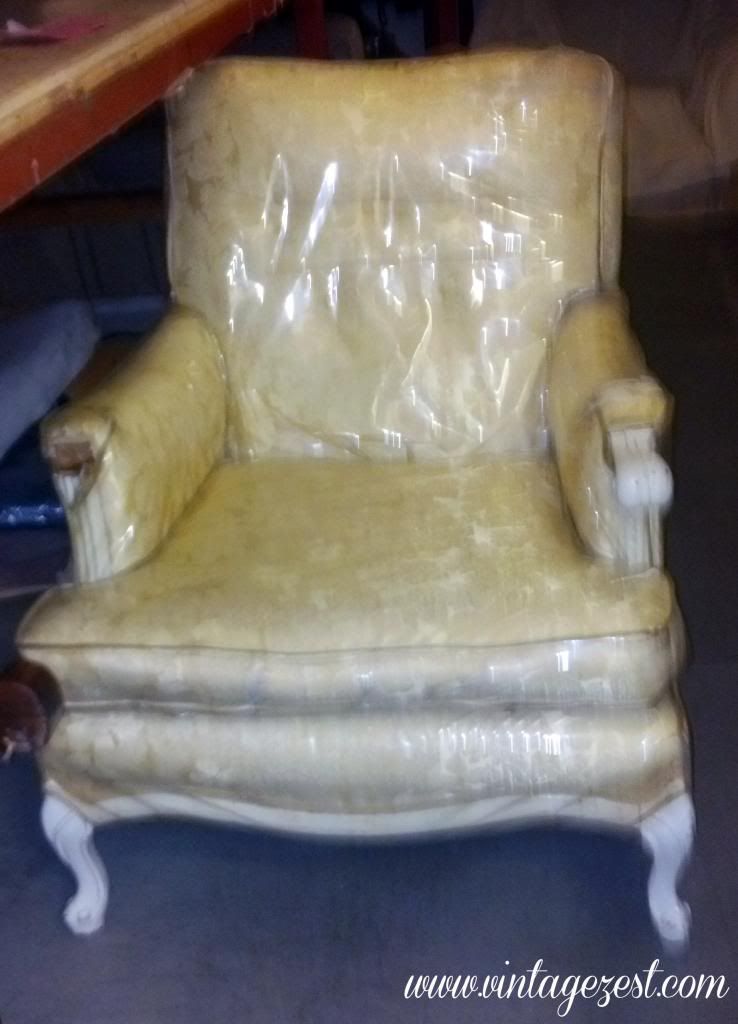 Now this picture is of a third chair in progress, but you can see how she completely removes all of the fabric to reveal the stuffing. Then, she removes the padding and springs, and repairs everything that is loose or old. Wow!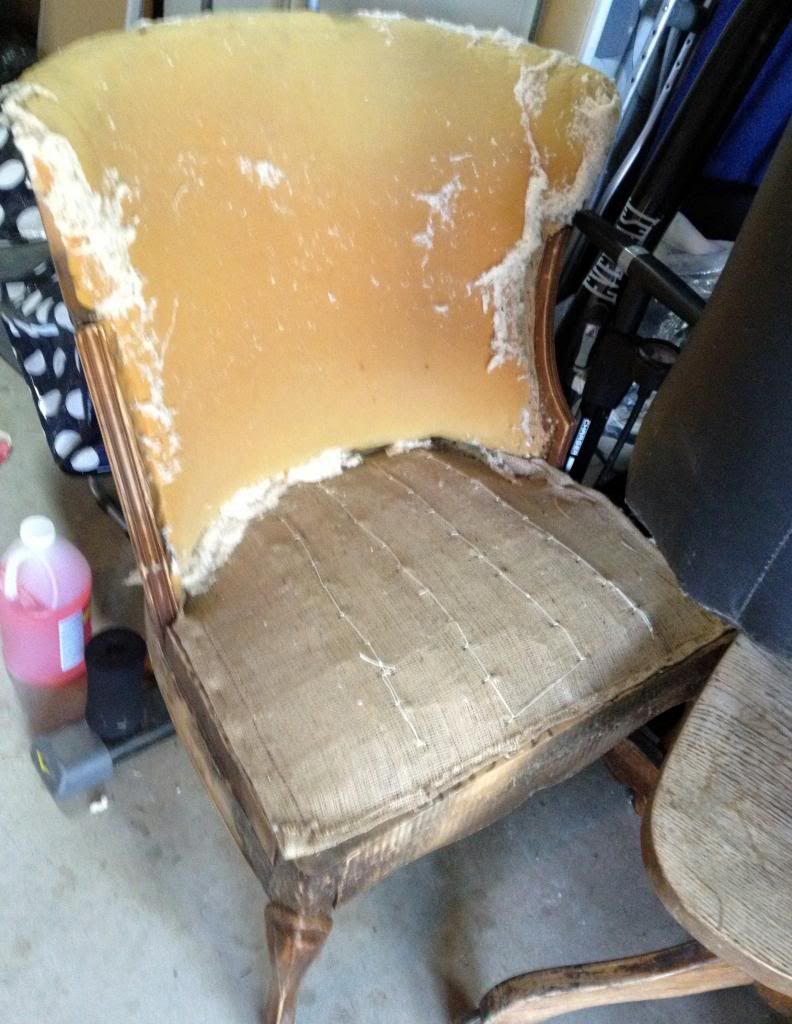 This is another shot of the first chair after it was mostly upholstered, but still needed some welting at the bottom and to attach the wooden armrest.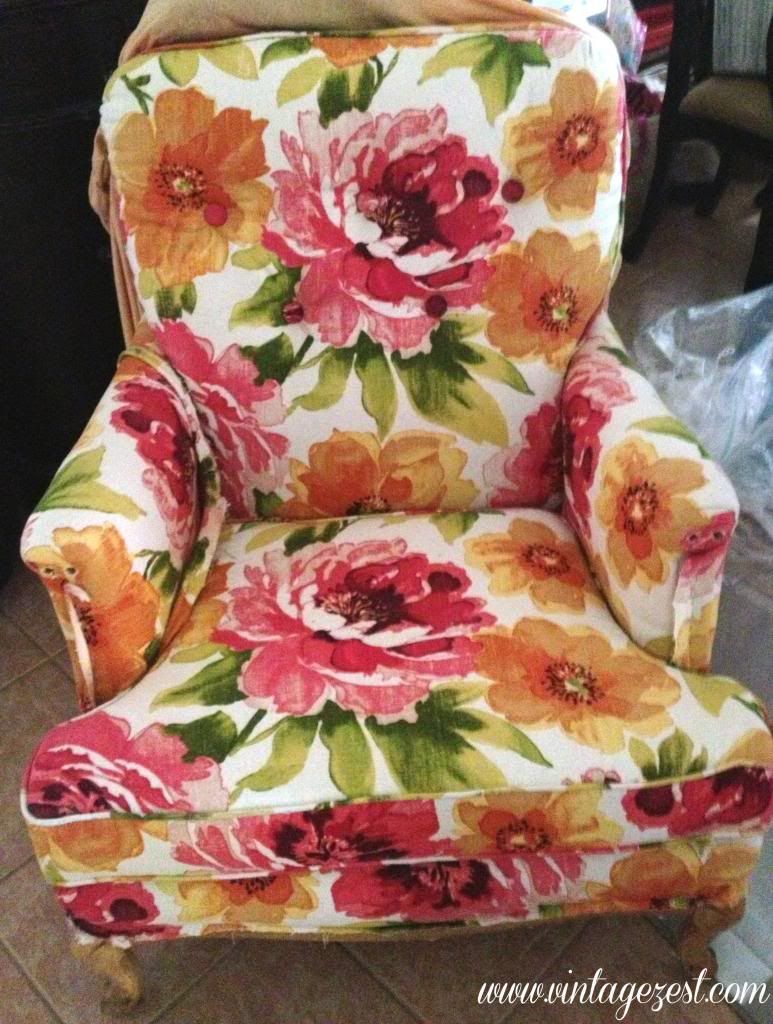 Now, here is the first chair she ever made. It is so comfy and overstuffed! I wish I had the original picture of the chair to show you, but it was ridiculously colorful. The fabric was practically a cross between a Pendleton coat and a Cosby sweater.
Isn't she so talented? She promised to show me how to reupholster a chair one day from scratch. :) Hopefully soon we'll both have the time for our "classes!" Fingers crossed!
Do you have an talented or crafty friends?