I am finally settled back into normal life after my long trip, and I have to thank all of you guys who stuck with me and read all of my sporadically scheduled posts.

Since a simple thank you isn't very exciting, I'm happy to announce a Shabby Apple $50 gift certificate giveaway!

First, to take care of some business. There were two giveaways (for 12 rolls of Duck Tape and a Chakoner) that ended while I was away, and I have to announce the results. Get ready guys!
The winner of 6 rolls of solid colored and 6 rolls of patterned Duck tape is...
Julie R. following via Bloglovin'

Now, for giveaway number two!
The lucky winner of the Chakoner is...
Kristin who left a comment on the original post!
Now to everyone who entered but did not win, you have another chance for something fun...
If you are familiar with their clothes, you'll definitely want to win! Read below for the rules and how to enter.

If you aren't familiar with Shabby Apple, they have some cute, cute styles. You know how much I love vintage clothing, and here's some of the selection from their Vintage & Retro-Style Clothing collection.

I love the Arripidae dress, with the floaty chiffon layers and the fantastic color. The styling is just to die for!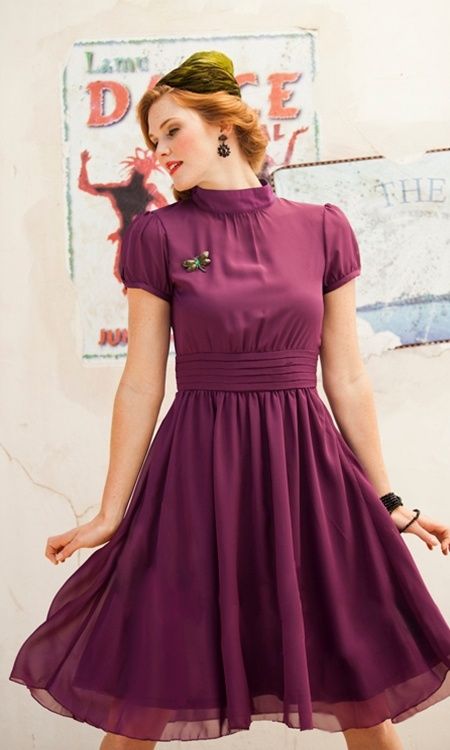 Could I go back in time and wear this to the fancy tea we had in London? Pretty please?
I wouldn't know what to choose if I won!
Giveaway Rules
1. Eligibility: Open to U.S. residents.
2. Entry Deadline: May 16th, 2013 at 11:59pm PST.
3. Winner selection & Notification: The winner will be selected from the eligible entries after the deadline. The winner will have 24 hours to respond or another entry will be drawn.
4. How to enter: Use the Rafflecopter widget below.