I wanted to recap some of the sewing projects that I made before starting this blog in my new mini-series "Sewing Rewind." Remember, I only started sewing last April, so be nice!
In this post:
These are the three garments I made for the holiday season. Ups and downs, but I learned a LOT about drafting my own patterns.
*Update* New (and better) photographs of each article of clothing are now included!
I bought some flowy fabric from the swap meet at $1/yard because I thought it was so pretty! I immediately knew that I wanted to use Butterick 5750. Later on, I found the same fabric (in different colors) in a Forever 21 blouse.
The results were pretty good, and my cousin's three-year-old called me Princess the whole night because it was so swishy. Yay!
Ignore the black tights at the bottom. It was cold on Christmas!
I decided to wear my Christmas dress to a wedding the next weekend. It was suuuuuuper cold on Christmas, and I knew that I needed a cozier wrap than the one I previously made out of a thin fleece material. It's a good thing a did because it was an outside wedding!
I purchased the fur velboa from Joann's normally at $15/yard, which is waaay more than I've ever spent on fabric since I'm a beginner. I knew that I also wanted to line my cape in the same fabric instead of having a traditional, less cozy lining fabric. This was going to be expensive! However, I used a coupon and managed to squeeze out a full cape with only 2 1/2 yards. Whew!
I used Simplicity 2285, but modified it by not using the details and buttons on the outside.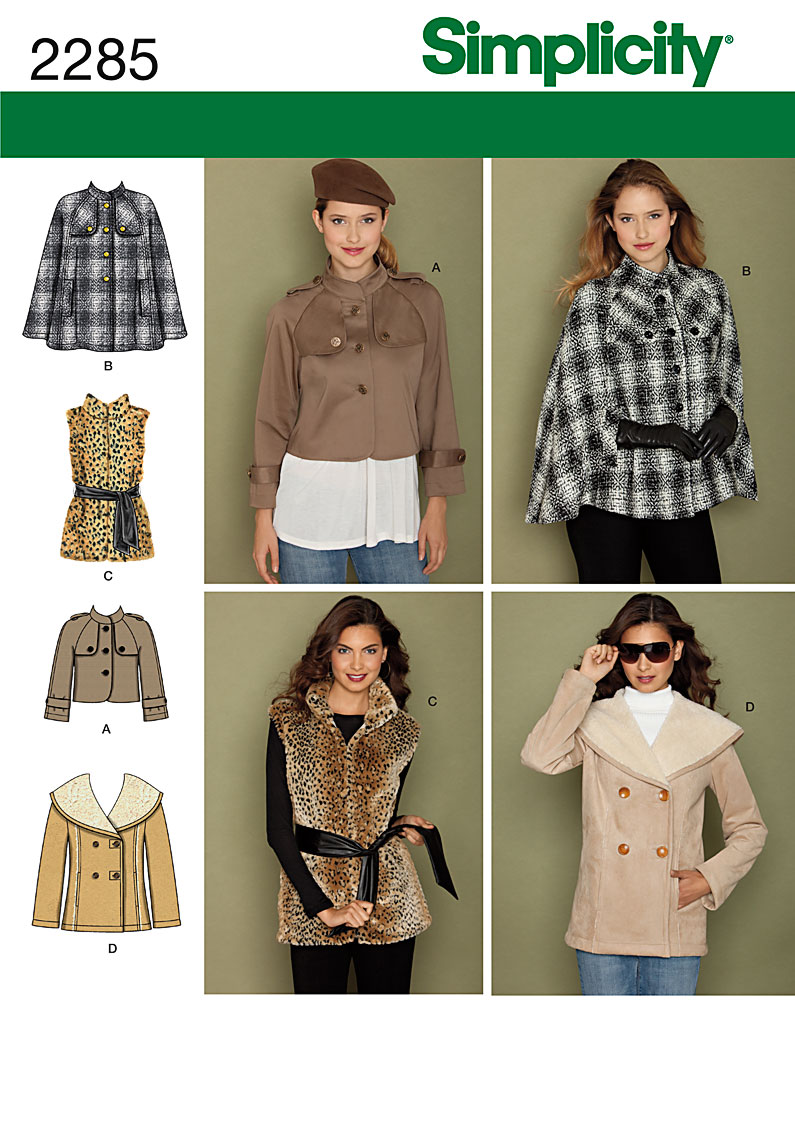 And here's how it turned out!
P.S. - I learned how to use the hose attachment on my vacuum & a lint brush VERY well after this shed all over the place! I also had two order requests for this. Ha!

My Christmas dress was originally set to be my New Year's Eve dress, but I decided to make something sparkly instead. And for me, sparkly during the holidays means sequins! I used $2/yard sequin fabric from the swap meet.
I wanted a basic long-sleeved + short skirt dress, but I didn't have a pattern. The closest one I had was McCall's 6460.
I completely screwed it up though! I opened up the neckline way too much, and it ended up as an off-the-shoulder dress. And then I hemmed it way too high! Catastrophe!
I'll definitely be taking this one apart to make something less revealing, or perhaps add some modesty fabric, um, everywhere. Also, sequins are super messy! I'm still finding them everywhere!
Overall, I am proud of the fact that I made two holiday dresses that didn't completely disintegrate. Pretty good for someone who has only been sewing for 9 months!
Did anyone make anything special for the holidays?